About Us
GradReports helps students choose a college that will best serve their academic and financial futures by providing salary-driven rankings and alumni reviews. We believe that students deserve current and accurate data to make informed decisions, which is why we were the first to create rankings based on median salary by college major published by the U.S. Department of Education. Our rankings span over 70 campus-based bachelor's and master's degrees and 20 online programs. We also provide manually collected information about available degrees as well over 30,000 student reviews and ratings for more than 2,000 schools.
GradReports focuses on the data that is most relevant to prospective students — proven outcomes and high salaries, not exclusivity and prestige. We believe that making college outcomes data more accessible, transparent, and easily comparable will enable more people to choose educational paths that lead them to success and don't burden them with insurmountable debt.
What We Do
We provide salary-driven rankings, reviews from current students and alumni, and comparisons of salary and debt by major for over 1,000 schools. Our methodology, available on each rankings page, focuses on median salary by college major from the U.S. Department of Education. In addition to data-driven resources for comparison, we manually collect information on available degrees and coursework and publish articles on higher education topics in our magazine, The Syllabus.
Our users also have the ability to get connected with any of our partner colleges to get detailed information on the degrees they are interested in directly from school representatives.
Our Team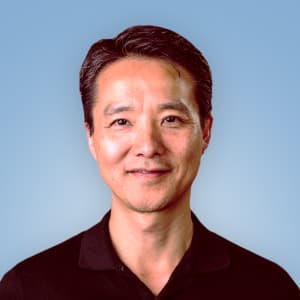 Sung Rhee - CEO
Understanding the difficulties of obtaining a quality, affordable education is what inspired founder and CEO Sung Rhee to found Optimal in 2004. He saw a need to create sites dedicated to providing transparent, data-driven information to empower people to make better decisions for their education and careers. He knows prestige doesn't always translate to quality, and Sung doesn't want to see students get a raw deal.
Outside of work, Sung enjoys playing basketball and adding to his collection of Gundam figurines. A fun fact about Sung is that he was a cartoonist for The Harvard Crimson during his college years.
Sung has been featured in several publications, including GeekWire and 425 Business Magazine. Additionally, the CEO Perspective he authored provides a more in-depth look into his background and how Optimal came to be.
Advisory Board
Meet our advisors! Our advisory board meets quarterly to review our content and to discuss how to best serve the needs of prospective students. They also contribute editorials and other expert content on GradReports.
GradReports in the News
As a driver of the college outcomes and value conversation, GradReports has been featured in many national and local media outlets, including Forbes, College Confidential, and Business Insider. For more information, please visit our press page.
Professional Affiliations
Through our professional affiliations, Optimal strives to provide authoritative resources for students seeking high-quality and affordable online education programs.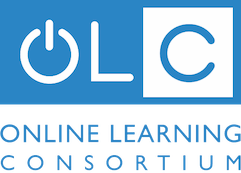 Optimal is proud to be an institutional member of the Online Learning Consortium (OLC). OLC is a 501(C)(3) nonprofit organization that was founded in 1999 and comprises a collaborative community of leaders and innovators in the higher education space. Members are dedicated to advancing OLC's vision of setting the global standard for online and digital learning.

We are also an organizational member of the National Association for College Admission Counseling (NACAC). Over the NACAC's 80+ years of service, it has furthered diversity and social justice by providing students with a path to success. The NACAC is recognized by policy makers and education leaders as the primary authority on postsecondary transition issues, and has influenced national and state policy to enhance access to higher education.
GradReports makes money through lead generation. This means that we connect visitors with schools they have expressed interest in. Visitors can indicate interest in a school by filling out a contact information form and giving us permission to share their information with a particular school. For more information about how we use your data, see our privacy policy. The money we receive from schools allows us to conduct and publish detailed research into colleges and universities so prospective students are empowered to make informed choices about their education.
Our Editorial Policy
The schools with whom we have an advertising relationship are referred to as "partner schools" throughout GradReports. We ensure that our relationships with partner schools do not hinder our editorial integrity. Partner schools are clearly labeled as such throughout the site, and we never show our partner schools any preferential treatment when developing our ranking lists.
All schools featured on our site are accredited by accrediting bodies recognized by the United States Department of Education. When creating our content, we always conduct extensive research in order to ensure that we provide accurate and current information about program offerings and tuition costs. This information comes directly from schools' official websites or representatives. We also source information from government databases and agencies such as: