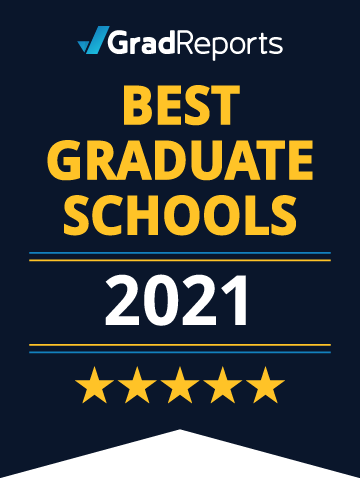 2021 Best Physical Therapy Schools
This list highlights the top 25 schools for a Doctoral Degree in Physical Therapy, ranked by median alumni salary one year after graduation. Physical therapy alumni with a doctorate from these schools earned median starting salaries of $76,210-$95,300. The top school is Samuel Merritt University, where graduates earned a median salary of $95,300. Physical therapy graduates from Utica College have the lowest median federal student loan debt, at $27,251.
Tuition data, median alumni salaries, and median debt for each program come directly from the U.S. Department of Education. For more information about data collection or rankings, please see our methodology.
Salary and debt data reported by the U.S. Department of Education
Salary and debt data reported by the U.S. Department of Education
Rank
School

Annual Tuition

Median Debt

Median Salary

#1
Samuel Merritt University

Oakland (CA)

Oakland (CA)

$51,885

$161,000

$95,300

#2
University of the Pacific

Stockton (CA)

Stockton (CA)

$49,374

$161,587

$93,520

#3
University of Nevada at Las Vegas

Las Vegas (NV)

Las Vegas (NV)

$21,209

$102,394

$86,130

#4
California State University-Fresno

Fresno (CA)

Fresno (CA)

$17,527

$61,500

$84,650

#5
Utica University

Utica (NY)

Utica (NY)

$22,030

$27,251

$83,420

#6
California State University-Sacramento

Sacramento (CA)

Sacramento (CA)

$18,306

$63,124

$82,810

#7
Mercy College

Dobbs Ferry (NY)

Dobbs Ferry (NY)

$16,806

$80,186

$82,440

#8
University of California-San Francisco

San Francisco (CA)

San Francisco (CA)

$28,041

$85,990

$82,310

#9
Alabama State University

Montgomery (AL)

Montgomery (AL)

$17,572

$88,498

$82,000

#10
New York University

New York (NY)

New York (NY)

$35,562

$180,521

$81,180

#11
Seton Hall University

South Orange (NJ)

South Orange (NJ)

$24,350

$111,700

$80,860

#12
Stockton University Pomona (NJ)

(and 1 other)

Pomona (NJ)

(and 1 other)

$21,122

Not Reported

$79,650

#13
Mount Saint Mary's University - CA

Los Angeles (CA)

Los Angeles (CA)

$12,134

$131,819

$79,280

#14
Western University of Health Sciences

Pomona (CA)

Pomona (CA)

$23,596

$184,232

$79,280

#15
CUNY Hunter College

New York (NY)

New York (NY)

$20,828

$52,452

$78,970

#16
Azusa Pacific University

Azusa (CA)

Azusa (CA)

$17,842

$142,116

$78,170

#17
Loma Linda University

Loma Linda (CA)

Loma Linda (CA)

$30,380

$131,575

$78,150

#19
New York Medical College

Valhalla (NY)

Valhalla (NY)

$29,992

Not Reported

$77,720

#20
Columbia University in the City of New York

New York (NY)

New York (NY)

$49,968

$160,247

$77,570

#21
SUNY Downstate Medical Center

Brooklyn (NY)

Brooklyn (NY)

$23,750

$72,999

$77,300

#22
Shenandoah University

Winchester (VA)

Winchester (VA)

$22,665

$83,883

$77,020

#23
University of Washington - Seattle

Seattle (WA)

Seattle (WA)

$33,534

$111,936

$76,460

#24
Marymount University

Arlington (VA)

Arlington (VA)

$19,296

$138,122

$76,460

#25
California State University-Long Beach

Long Beach (CA)

Long Beach (CA)

$17,772

$70,000

$76,210