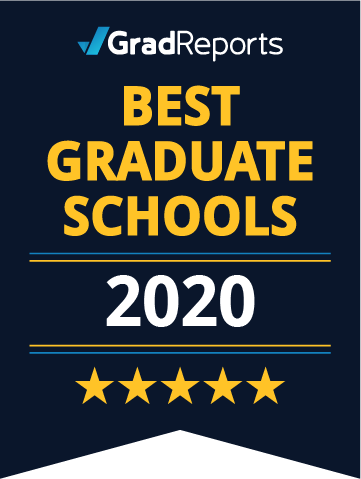 25 Best Law Schools 2020
These are the 25 best law schools in the country based on alumni median salaries one year after graduating. Graduates of Columbia University's law school were the highest earners, with a median salary of $180,300. Law school alumni of New York University and University of Pennsylvania are not far behind, with median salaries of $175,800 and $175,100 respectively. To be considered for this program ranking, schools needed to have a reported median salary for graduates with a professional degree in law.
Tuition, median salaries, and median debt were reported by the U.S. Department of Education in November 2019. View our methodology for more details about these rankings or read more about the top-ranked schools.
Salary and debt data reported by the U.S. Department of Education
Salary and debt data reported by the U.S. Department of Education
Rank
School

Annual Tuition

Median Debt

Median Salary

#1
Columbia University in the City of New York

New York (NY)

New York (NY)

$49,968

$165,314

$180,300

#2
New York University

New York (NY)

New York (NY)

$35,562

$183,857

$175,800

#3
University of Pennsylvania

Philadelphia (PA)

Philadelphia (PA)

$40,182

$149,729

$175,100

#4
Northwestern University

Evanston (IL)

Evanston (IL)

$56,567

$156,418

$171,900

#5
University of Chicago

Chicago (IL)

Chicago (IL)

$61,548

$146,806

$170,500

#6
Harvard University

Cambridge (MA)

Cambridge (MA)

$49,214

$133,617

$158,200

#7
Stanford University

Stanford (CA)

Stanford (CA)

$53,151

$120,410

$156,700

#8
University of Virginia

Charlottesville (VA)

Charlottesville (VA)

$31,402

$158,376

$151,500

#9
University of California - Berkeley

Berkeley (CA)

Berkeley (CA)

$29,289

$151,136

$135,400

#10
University of Michigan - Ann Arbor

Ann Arbor (MI)

Ann Arbor (MI)

$48,532

$145,182

$126,800

#11
Vanderbilt University

Nashville (TN)

Nashville (TN)

$49,124

$129,030

$108,800

#12
Georgetown University

Washington D.C.

Washington D.C.

$51,790

$163,688

$105,000

#13
Fordham University

Bronx (NY)

Bronx (NY)

$35,289

$151,250

$99,000

#14
University of California - Los Angeles

Los Angeles (CA)

Los Angeles (CA)

$28,055

$121,453

$96,600

#15
The University of Texas at Austin

Austin (TX)

Austin (TX)

$22,966

$106,598

$90,100

#16
University of Southern California

Los Angeles (CA)

Los Angeles (CA)

$47,107

$129,223

$89,300

#17
Boston College

Chestnut Hill (MA)

Chestnut Hill (MA)

$30,700

$100,594

$88,300

#18
Boston University

Boston (MA)

Boston (MA)

$55,502

$110,891

$81,200

#19
Washington University in St. Louis

St. Louis (MO)

St. Louis (MO)

$54,750

$81,500

$79,800

#20
Southern Methodist University

Dallas (TX)

Dallas (TX)

$47,256

$134,484

$75,600

#21
University of Notre Dame

Notre Dame (IN)

Notre Dame (IN)

$55,380

$130,589

$75,500

#22
The George Washington University

Washington D.C.

Washington D.C.

$31,824

$163,300

$74,300

#23
University of California-Irvine

Irvine (CA)

Irvine (CA)

$28,451

$119,986

$68,700

#24
University of Connecticut

Storrs (CT)

Storrs (CT)

$40,968

$69,085

$68,600

#25
University of Houston

Houston (TX)

Houston (TX)

$18,748

$92,067

$67,600
2020 Best Colleges Highlights