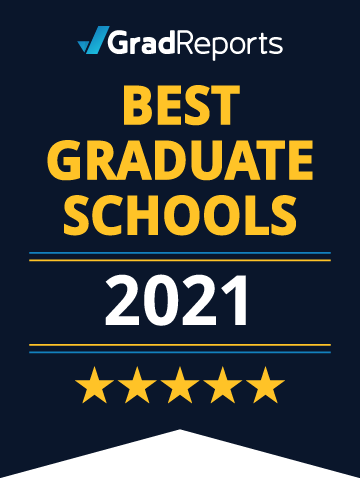 2021 Best Biomedical Engineering Graduate Schools for a Master's Degree
We ranked the best 20 graduate schools for a master's in biomedical engineering based on alumni starting salaries. The top school is Tufts University, with program alumni earning a median salary of $88,880 in their first year after graduation. San Jose State University ranks #2 with a median salary of $87,600. It is also the most affordable school on the list, with an annual tuition of $18,734. Santa Clara University has the next highest median salary, at $18,130.
All tuition rates, alumni salaries, and median student debt were collected from the U.S. Department of Education. For more information on how we rank schools or the data we use, please see our methodology page.
Salary and debt data reported by the U.S. Department of Education
Salary and debt data reported by the U.S. Department of Education
Rank
School

Annual Tuition

Median Salary

#1
Tufts University

Medford (MA)

Medford (MA)

$53,658

$88,880

#2
San Jose State University

San Jose (CA)

San Jose (CA)

$18,790

$87,600

#3
Santa Clara University

Santa Clara (CA)

Santa Clara (CA)

$25,056

$86,130

#4
Brown University

Providence (RI)

Providence (RI)

$58,180

$84,650

#5
University of California-San Diego

La Jolla (CA)

La Jolla (CA)

$28,557

$82,440

#6
University of Connecticut

Storrs (CT)

Storrs (CT)

$40,968

$79,690

#7
California Polytechnic State University-San Luis Obispo

San Luis Obispo (CA)

San Luis Obispo (CA)

$20,881

$79,470

#8
Johns Hopkins University

Baltimore (MD)

Baltimore (MD)

$57,556

$78,970

#9
University of Pittsburgh-Pittsburgh Campus

Pittsburgh (PA)

Pittsburgh (PA)

$40,848

$77,300

#10
Georgia Institute of Technology

Atlanta (GA)

Atlanta (GA)

$31,164

$77,090

#11
University of Southern California

Los Angeles (CA)

Los Angeles (CA)

$47,107

$76,460

#12
Duke University

Durham (NC)

Durham (NC)

$56,888

$76,460

#13
New Jersey Institute of Technology

Newark (NJ)

Newark (NJ)

$33,744

$74,850

#14
University of Miami

Coral Gables (FL)

Coral Gables (FL)

$38,908

$74,580

#15
Stevens Institute of Technology

Hoboken (NJ)

Hoboken (NJ)

$37,990

$73,950

#16
Cornell University

Ithaca (NY)

Ithaca (NY)

$30,022

$73,230

#17
Boston University

Boston (MA)

Boston (MA)

$55,502

$72,610

#18
Drexel University

Philadelphia (PA)

Philadelphia (PA)

$36,021

$72,130

#19
University of Michigan - Ann Arbor

Ann Arbor (MI)

Ann Arbor (MI)

$48,532

$72,020

#20
Case Western Reserve University

Cleveland (OH)

Cleveland (OH)

$46,560

$70,010