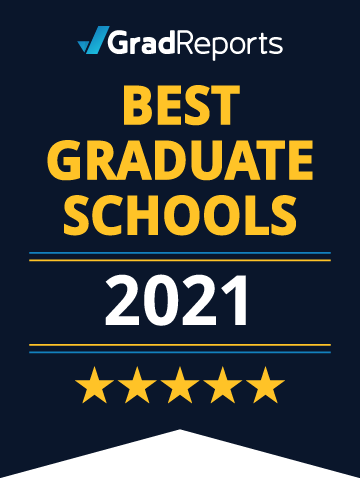 2021 Best Mathematics Graduate Schools for a Master's Degree
We ranked the top 15 graduate schools for a master's in mathematics based on median alumni starting salaries. These schools are listed in order from highest to lowest median salary for program graduates. The top-ranked school for mathematics alumni is Stevens Institute of Technology, with a median starting salary of $106,420. Western Washington University ranks second, with a median alumni salary of $75,200. California State University-Long Beach ranks third, with a median alumni salary of $73,950 and a comparatively low annual tuition rate of $17,736.
All tuition information and alumni salaries were collected from the U.S. Department of Education. Please see our methodology to find out more about how we rank schools or the data we use.
Salary and debt data reported by the U.S. Department of Education
Salary and debt data reported by the U.S. Department of Education
Rank
School

Annual Tuition

Median Debt

Median Salary

#1
Stevens Institute of Technology

Hoboken (NJ)

Hoboken (NJ)

$39,556

Not Reported

$106,420

#2
Western Washington University

Bellingham (WA)

Bellingham (WA)

$24,737

Not Reported

$75,200

#3
California State University-Long Beach

Long Beach (CA)

Long Beach (CA)

$17,784

Not Reported

$73,950

#4
Villanova University

Villanova (PA)

Villanova (PA)

$21,199

Not Reported

$70,460

#5
Roosevelt University

Chicago (IL)

Chicago (IL)

$21,605

Not Reported

$66,050

#6
University of Massachusetts - Lowell

Lowell (MA)

Lowell (MA)

$26,990

Not Reported

$64,490

#7
Texas A&M University - College Station

College Station (TX)

College Station (TX)

$24,106

Not Reported

$63,390

#8
California State University-Los Angeles

Los Angeles (CA)

Los Angeles (CA)

$17,723

Not Reported

$60,770

#9
University of Utah

Salt Lake City (UT)

Salt Lake City (UT)

$25,705

Not Reported

$58,000

#10
University of Wisconsin - Milwaukee

Milwaukee (WI)

Milwaukee (WI)

$25,651

Not Reported

$57,320

#11
University of Northern Iowa

Cedar Falls (IA)

Cedar Falls (IA)

$21,201

Not Reported

$56,870

#12
Iowa State University

Ames (IA)

Ames (IA)

$26,948

Not Reported

$56,780

#13
Central Connecticut State University

New Britain (CT)

New Britain (CT)

$26,072

Not Reported

$56,420

#14
University of Houston

Houston (TX)

Houston (TX)

$18,871

Not Reported

$55,510

#15
Illinois State University

Normal (IL)

Normal (IL)

$11,773

Not Reported

$54,710