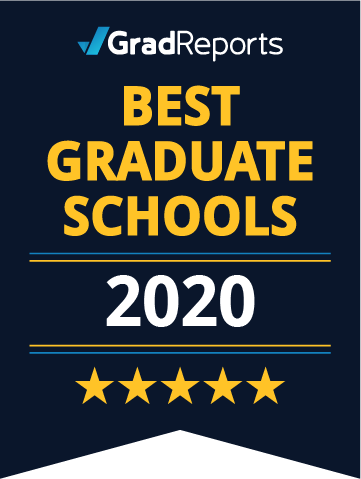 25 Best Master's in Nursing Schools (MSN) 2020
We ranked the top 25 colleges that offer a Master of Science in Nursing based on the median entry-level salaries of alumni. The top ranked school is Central Connecticut State University, with a median salary of $188,500. University of North Carolina at Greensboro has the lowest median debt of all the ranked schools, with MSN graduates owing a median of $34,706. Graduates of these top nursing schools have median starting salaries in the $133,500-$188,500 range.
Tuition, median salaries, and median debt were reported by the U.S. Department of Education in November 2019. View our methodology for more details about these rankings or read more about the top-ranked schools.
Salary and debt data reported by the U.S. Department of Education
Salary and debt data reported by the U.S. Department of Education
Rank
School

Annual Tuition

Median Debt

Median Salary

#1
Central Connecticut State University

New Britain (CT)

New Britain (CT)

$25,144

$44,035

$188,500

#2
Saint Mary's University of Minnesota

Winona (MN)

Winona (MN)

$9,180

$60,500

$186,000

#3
University of New England

Biddeford (ME)

Biddeford (ME)

$24,334

$132,170

$184,700

#4
Franciscan Missionaries of Our Lady University

Baton Rouge (LA)

Baton Rouge (LA)

$19,900

$143,158

$177,000

#5
Bryan College of Health Sciences

Lincoln (NE)

Lincoln (NE)

$23,476

Not Reported

$167,200

#6
Villanova University

Villanova (PA)

Villanova (PA)

$20,606

$81,634

$167,000

#7
Mount Marty College

Yankton (SD)

Yankton (SD)

$8,100

$114,925

$166,500

#8
Missouri State University

Springfield (MO)

Springfield (MO)

$11,524

Not Reported

$166,200

#9
Texas Wesleyan University

Fort Worth (TX)

Fort Worth (TX)

$16,586

$126,267

$165,200

#10
Middle Tennessee School of Anesthesia

Madison (TN)

Madison (TN)

$90,000

$108,131

$164,400

#11
Florida International University

Miami (FL)

Miami (FL)

$24,211

$98,800

$162,500

#12
AdventHealth University

Orlando (FL)

Orlando (FL)

$18,230

$141,150

$160,300

#13
University of Southern California

Los Angeles (CA)

Los Angeles (CA)

$47,107

$151,002

$159,600

#14
Keiser University Daytona Beach (FL)

(and 15 others)

Daytona Beach (FL)

(and 15 others)

$28,362

$165,566

$159,000

#15
Mayo Medical School

Rochester (MN)

Rochester (MN)

$18,789

$85,599

$158,900

#16
Gannon University

Erie (PA)

Erie (PA)

$19,850

$105,199

$156,100

#17
Newman University

Wichita (KS)

Wichita (KS)

$11,004

$111,967

$153,400

#18
Medical University of South Carolina

Charleston (SC)

Charleston (SC)

$24,808

$142,759

$149,100

#19
Holy Names University

Oakland (CA)

Oakland (CA)

$18,580

$51,241

$147,100

#20
University of Michigan - Flint

Flint (MI)

Flint (MI)

$17,523

$45,946

$145,300

#21
Touro College

New York (NY)

New York (NY)

$12,760

$41,000

$139,800

#22
University of North Carolina at Greensboro

Greensboro (NC)

Greensboro (NC)

$21,918

$34,706

$139,100

#23
Florida Gulf Coast University

Fort Myers (FL)

Fort Myers (FL)

$31,216

$77,875

$137,100

#24
Loma Linda University

Loma Linda (CA)

Loma Linda (CA)

$30,380

$73,413

$135,100

#25
The University of Tennessee - Chattanooga

Chattanooga (TN)

Chattanooga (TN)

$18,334

$63,256

$133,500
2020 Best Colleges Highlights