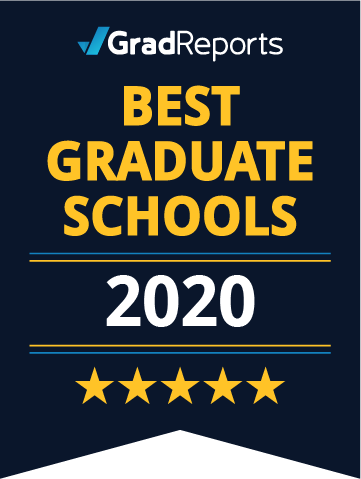 25 Best Master's in Finance Programs 2020
Ranked below are the best 25 colleges for a Master's Degree in Finance, based on median salary one year after graduation. Vanderbilt University tops the list with a starting salary of $112,500 for Master's in Finance graduates. Texas A&M University-College Station graduates had a median student debt of $20,500, the lowest of all schools ranked on the list. Starting median salaries for graduates from the ranked schools range from $69,000-$112,500.
Tuition, median salaries, and median debt were reported by the U.S. Department of Education in November 2019. View our methodology for more details about these rankings or read more about the top-ranked schools.
Salary and debt data reported by the U.S. Department of Education
Salary and debt data reported by the U.S. Department of Education
Rank
School

Annual Tuition

Median Debt

Median Salary

#1
Vanderbilt University

Nashville (TN)

Nashville (TN)

$49,124

$90,047

$112,500

#2
Boston College

Chestnut Hill (MA)

Chestnut Hill (MA)

$30,700

Not Reported

$109,000

#3
University of Wisconsin - Madison

Madison (WI)

Madison (WI)

$25,506

Not Reported

$103,500

#4
Southern Methodist University

Dallas (TX)

Dallas (TX)

$47,256

$74,677

$100,900

#5
Tulane University

New Orleans (LA)

New Orleans (LA)

$56,958

$83,173

$96,800

#6
Georgetown University

Washington D.C.

Washington D.C.

$51,790

$76,440

$90,500

#7
Johns Hopkins University

Baltimore (MD)

Baltimore (MD)

$57,556

$52,895

$88,800

#8
CUNY Bernard M Baruch College

New York (NY)

New York (NY)

$20,880

$34,569

$87,600

#9
The George Washington University

Washington D.C.

Washington D.C.

$31,824

Not Reported

$86,700

#10
Northeastern University

Burlington (MA)

Burlington (MA)

$25,085

$43,899

$86,100

#11
Boston University

Boston (MA)

Boston (MA)

$55,502

$37,988

$82,400

#12
Pennsylvania State University

State College (PA)

State College (PA)

$38,728

$35,272

$81,200

#13
Suffolk University

Boston (MA)

Boston (MA)

$39,477

$41,872

$80,900

#14
Saint Joseph's University

Philadelphia (PA)

Philadelphia (PA)

$17,334

Not Reported

$79,500

#15
University of Rochester

Rochester (NY)

Rochester (NY)

$52,711

$41,000

$78,400

#16
University of Florida

Gainesville (FL)

Gainesville (FL)

$30,130

Not Reported

$77,700

#17
Portland State University

Portland (OR)

Portland (OR)

$19,347

$31,682

$77,500

#18
University of Colorado Denver

Denver (CO)

Denver (CO)

$23,873

$42,488

$77,500

#19
Bentley University

Waltham (MA)

Waltham (MA)

$39,180

$33,561

$76,000

#20
Creighton University

Omaha (NE)

Omaha (NE)

$17,898

$45,750

$75,200

#21
California Lutheran University Thousand Oaks (CA)

(and 2 others)

Thousand Oaks (CA)

(and 2 others)

$19,556

$49,167

$75,000

#22
Texas A&M University - College Station

College Station (TX)

College Station (TX)

$22,196

$20,500

$69,100

#23
University of Southern California

Los Angeles (CA)

Los Angeles (CA)

$47,107

$64,750

$69,000

#24
The University of Texas at Austin

Austin (TX)

Austin (TX)

$22,966

$46,379

$67,300

#25
University of Utah

Salt Lake City (UT)

Salt Lake City (UT)

$26,640

$29,176

$67,100
2020 Best Colleges Highlights