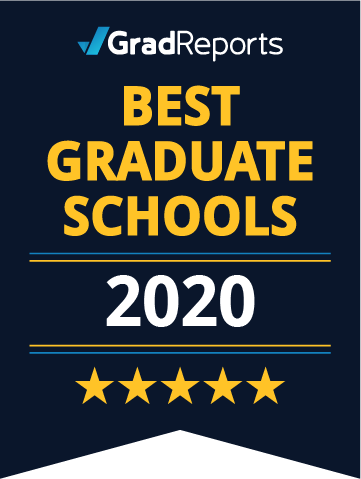 25 Best MFA Programs 2020
The 25 schools on this list offer the top MFAs in fine arts, based on median salary one year after graduation. Edinboro University of Pennsylvania tops the list with a starting salary of $44,200 for MFA graduates. University of Oregon students in this program graduate with $29,274 of student debt, the lowest median debt of the schools ranked below. The schools on the list boast median starting salaries in the $25,000-$44,200 range.
Tuition, median salaries, and median debt were reported by the U.S. Department of Education in November 2019. View our methodology for more details about these rankings or read more about the top-ranked schools.
Salary and debt data reported by the U.S. Department of Education
Salary and debt data reported by the U.S. Department of Education
Rank
School

Annual Tuition

Median Debt

Median Salary

#1
Edinboro University of Pennsylvania

Edinboro (PA)

Edinboro (PA)

$17,835

Not Reported

$44,200

#2
The New School

New York (NY)

New York (NY)

$49,136

$61,500

$40,100

#3
Duke University

Durham (NC)

Durham (NC)

$59,141

$90,295

$39,300

#4
The George Washington University

Washington D.C.

Washington D.C.

$32,904

Not Reported

$33,500

#5
School of Visual Arts

New York (NY)

New York (NY)

$50,400

$71,494

$33,400

#6
New York University

New York (NY)

New York (NY)

$38,206

$79,678

$33,200

#7
Massachusetts College of Art and Design

Boston (MA)

Boston (MA)

$24,000

$43,608

$32,400

#8
George Mason University

Fairfax (VA)

Fairfax (VA)

$37,956

$53,081

$32,100

#9
Pratt Institute-Main

Brooklyn (NY)

Brooklyn (NY)

$36,396

$131,464

$32,100

#10
California College of the Arts

Oakland (CA)

Oakland (CA)

$55,090

$75,550

$31,700

#11
Lesley University

Cambridge (MA)

Cambridge (MA)

$19,050

$41,000

$31,500

#12
Tufts University

Medford (MA)

Medford (MA)

$55,216

$57,490

$31,100

#13
University of Wisconsin - Madison

Madison (WI)

Madison (WI)

$25,501

$40,000

$29,200

#14
San Francisco Art Institute

San Francisco (CA)

San Francisco (CA)

$48,250

$101,950

$28,700

#15
University of South Florida Online

Tampa (FL)

Tampa (FL)

$21,126

Not Reported

$28,300

#16
University of Oregon

Eugene (OR)

Eugene (OR)

$30,567

$29,274

$27,800

#17
University of Florida

Gainesville (FL)

Gainesville (FL)

$30,130

$36,365

$27,500

#18
American University

Washington D.C.

Washington D.C.

$38,456

$41,000

$27,500

#19
Boston University

Boston (MA)

Boston (MA)

$59,418

$41,000

$27,400

#20
Savannah College of Art and Design

Savannah (GA)

Savannah (GA)

$39,740

$75,851

$27,000

#21
CUNY Hunter College

New York (NY)

New York (NY)

$20,828

Not Reported

$26,700

#22
Pacific Northwest College of Art

Portland (OR)

Portland (OR)

$35,691

$89,730

$26,400

#23
University of Georgia

Athens (GA)

Athens (GA)

$27,464

$31,500

$25,400

#24
Rhode Island School of Design

Providence (RI)

Providence (RI)

$56,290

$49,636

$25,400

#25
Minneapolis College of Art and Design

Minneapolis (MN)

Minneapolis (MN)

$41,794

$41,000

$25,000
2020 Best Colleges Highlights