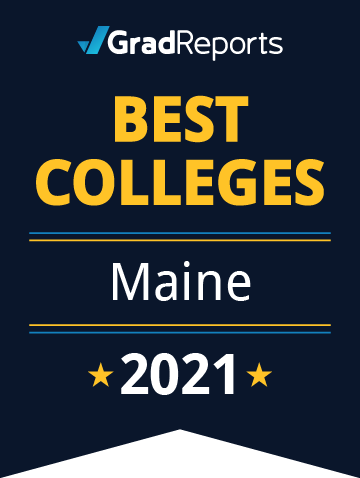 2021 Best Colleges in Maine by Salary Score
We ranked the best schools in Maine by Salary Score to show how each school stacks up in terms of alumni salary by major for a bachelor's degree. The Salary Score acts as an indicator of whether degrees from a given college tend to lead to better financial outcomes for alumni compared to the same degrees from schools across the country. To calculate the Salary Score, we compared median alumni salaries in the year after graduation for each program to salary data for the same programs at other universities. A high Salary Score indicates that overall, alumni at the school tended to earn higher salaries compared to alumni with the same major at other colleges. Colby College, Bowdoin College, and Bates College all scored in the top 25% of eligible U.S. colleges and universities.
To be considered for our state rankings, schools must offer and provide data for at least 8 bachelor's programs. This list includes all eligible schools in Maine. You can click on a school's name to view individual program scores. Read our methodology to learn more about how schools were ranked.
Salary Scores
based on data reported by the U.S. Department of Education
Rank
School

Annual Tuition

Salary Score

#1
Colby College

Waterville

Waterville

$55,210

87.64
#2
Bowdoin College

Brunswick

Brunswick

$53,922

87.41
#3
Bates College

Lewiston

Lewiston

$53,794

77.67
#4
Saint Joseph's College of Maine

Standish

Standish

$35,650

44.35
#5
University of New England

Biddeford

Biddeford

$37,620

43.21
#6
University of Southern Maine

Portland

Portland

$8,918

42.11
#7
University of Maine

Orono

Orono

$11,170

41.18
#8
Husson University Bangor

(and 1 other)

Bangor

(and 1 other)

$18,170

36.77
#9
University of Maine at Augusta

Augusta

Augusta

$7,988

32.42
#10
University of Maine at Farmington

Farmington

Farmington

$9,118

28.67