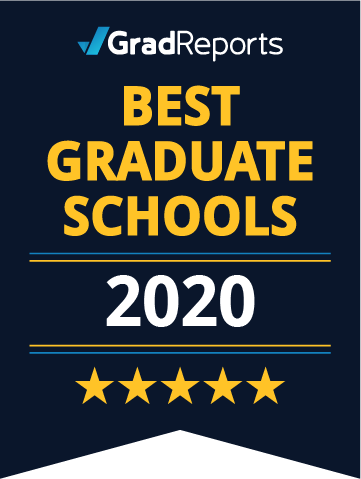 25 Best Master's in Accounting Programs 2020
We ranked the top 25 schools by median salary one year after college for students who graduated with a Master's Degree in Accounting. New York University tops the list with a starting salary of $74,900. #2 on the list, Seton Hall University, has a starting salary of $71,400 and a median debt of $20,500. University of Hartford Master's in Accounting students graduate with $20,398 of student debt, the lowest median debt on the list. Starting median salaries for graduates from these schools range from $63,800-$74,900.
Tuition, median salaries, and median debt were reported by the U.S. Department of Education in November 2019. View our methodology for more details about these rankings or read more about the top-ranked schools.
Salary and debt data reported by the U.S. Department of Education
Salary and debt data reported by the U.S. Department of Education
Rank
School

Annual Tuition

Median Debt

Median Salary

#1
New York University

New York (NY)

New York (NY)

$38,206

$34,701

$74,900

#2
Seton Hall University

South Orange (NJ)

South Orange (NJ)

$26,018

$20,500

$71,400

#3
Golden Gate University

San Francisco (CA)

San Francisco (CA)

$19,875

$47,072

$69,900

#4
Rutgers University

New Brunswick (NJ)

New Brunswick (NJ)

$33,215

$37,268

$67,900

#5
Saint Mary's College of California

Moraga (CA)

Moraga (CA)

$33,357

$40,804

$67,500

#6
University of Hartford

West Hartford (CT)

West Hartford (CT)

$15,202

$20,398

$67,200

#7
The George Washington University

Washington D.C.

Washington D.C.

$32,904

$40,750

$67,100

#8
University of Maryland - College Park

College Park (MD)

College Park (MD)

$35,755

$58,931

$66,800

#9
California Polytechnic State University-San Luis Obispo

San Luis Obispo (CA)

San Luis Obispo (CA)

$21,133

$20,500

$66,700

#10
University of Connecticut

Storrs (CT)

Storrs (CT)

$42,237

$20,757

$66,600

#11
University of Massachusetts - Amherst

Amherst (MA)

Amherst (MA)

$32,809

$20,500

$66,400

#12
University of Maryland Global Campus

Adelphi (MD)

Adelphi (MD)

$12,132

$45,813

$66,100

#13
Fordham University

Bronx (NY)

Bronx (NY)

$23,846

$36,381

$65,900

#14
Northeastern University

Boston (MA)

Boston (MA)

$23,160 - $26,445

$40,000

$65,900

#15
American University

Washington D.C.

Washington D.C.

$38,456

$40,750

$65,300

#16
San Francisco State University

San Francisco (CA)

San Francisco (CA)

$18,242

Not Reported

$65,000

#17
Rider University

Lawrenceville (NJ)

Lawrenceville (NJ)

$20,159

$27,288

$64,800

#18
University of Massachusetts - Boston

Boston (MA)

Boston (MA)

$36,485

$24,346

$64,600

#19
CUNY Bernard M Baruch College

New York (NY)

New York (NY)

$20,882

$21,275

$64,500

#20
Western New England University

Springfield (MA)

Springfield (MA)

$26,640

$20,500

$64,400

#21
Vanderbilt University

Nashville (TN)

Nashville (TN)

$52,162

$51,000

$64,100

#22
University of Southern California

Los Angeles (CA)

Los Angeles (CA)

$61,396

$48,959

$64,000

#23
Fairfield University

Fairfield (CT)

Fairfield (CT)

$19,498

$25,674

$63,900

#24
Bridgewater State University

Bridgewater (MA)

Bridgewater (MA)

$11,397

Not Reported

$63,900

#25
Suffolk University

Boston (MA)

Boston (MA)

$39,813

$38,944

$63,800
2020 Best Colleges Highlights