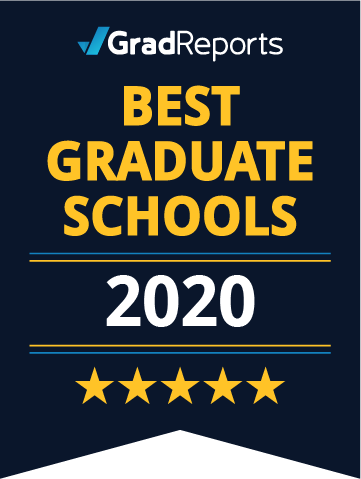 25 Best Dental Schools 2020
The best dental schools in the country can be found on this list. Graduates of these dental schools have median starting salaries of over $100,000, with University of Minnesota-Twin Cities alumni boasting the highest entry-level earnings. Dentists who graduated from Oregon Health & Science University had the second highest salary on the list: a median of $123,800 per year.
Tuition, median salaries, and median debt were reported by the U.S. Department of Education in November 2019. View our methodology for more details about these rankings or read more about the top-ranked schools.
Salary and debt data reported by the U.S. Department of Education
Salary and debt data reported by the U.S. Department of Education
Rank
School

Annual Tuition

Median Debt

Median Salary

#1
University of Minnesota-Twin Cities

Minneapolis (MN)

Minneapolis (MN)

$28,845

$256,445

$132,300

#2
Oregon Health & Science University

Portland (OR)

Portland (OR)

$26,987

$276,675

$123,800

#3
University of Iowa

Iowa City (IA)

Iowa City (IA)

$30,613

$212,964

$123,700

#4
University of Missouri - Kansas City

Kansas City (MO)

Kansas City (MO)

$26,100

$199,547

$121,700

#5
Indiana University - Purdue University Indianapolis

Indianapolis (IN)

Indianapolis (IN)

$25,265

$233,717

$119,700

#6
Boston University

Boston (MA)

Boston (MA)

$55,502

$267,680

$118,400

#7
Southern Illinois University - Edwardsville

Edwardsville (IL)

Edwardsville (IL)

$16,502

$213,798

$118,300

#8
East Carolina University

Greenville (NC)

Greenville (NC)

$20,684

$130,512

$116,900

#9
University of Detroit Mercy

Detroit (MI)

Detroit (MI)

$29,268

$338,646

$115,600

#10
Marquette University

Milwaukee (WI)

Milwaukee (WI)

$21,060

$224,958

$115,000

#11
Creighton University

Omaha (NE)

Omaha (NE)

$17,898

$265,000

$113,500

#12
University of Nebraska Medical Center

Omaha (NE)

Omaha (NE)

$26,259

$192,325

$111,600

#13
University of Washington - Seattle

Seattle (WA)

Seattle (WA)

$33,534

$219,502

$110,200

#15
West Virginia University

Morgantown (WV)

Morgantown (WV)

$26,154

$189,292

$109,700

#16
Ohio State University - Main Campus

Columbus (OH)

Columbus (OH)

$36,009

$202,040

$108,000

#17
University of Kentucky

Lexington (KY)

Lexington (KY)

$32,564

$213,573

$107,500

#18
University of Florida

Gainesville (FL)

Gainesville (FL)

$30,130

$237,972

$106,900

#19
Western University of Health Sciences

Pomona (CA)

Pomona (CA)

$23,596

$393,548

$106,900

#20
Louisiana State University Health Sciences Center-New Orleans

New Orleans (LA)

New Orleans (LA)

$25,362

$179,121

$106,300

#21
University of Alabama at Birmingham

Birmingham (AL)

Birmingham (AL)

$19,188

$179,455

$104,600

#22
Lake Erie College of Osteopathic Medicine

Erie (PA)

Erie (PA)

$13,448

$322,508

$103,600

#23
The University of Texas Health Science Center at Houston

Houston (TX)

Houston (TX)

$32,593

$161,868

$103,500

#24
University of Nevada at Las Vegas

Las Vegas (NV)

Las Vegas (NV)

$21,209

$326,042

$102,800

#25
University of Colorado Denver

Denver (CO)

Denver (CO)

$23,873

$217,746

$101,700
2020 Best Colleges Highlights