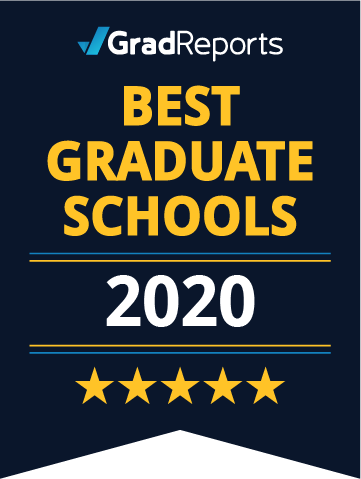 25 Best Master's in Mechanical Engineering 2020
We ranked the top 25 colleges that offer a Master's Degree in Mechanical Engineering based on the median salary of this program's graduates one year after completion. The school with the highest median salary for this degree is Massachusetts Institute of Technology, at $108,700. Texas A&M University-College Station offers the lowest median debt on the list, at $19,454. Students who graduated with a Master's Degree in Mechanical Engineering from one of the top 25 schools had a median starting salary between $77,800 and $108,700.
Tuition, median salaries, and median debt were reported by the U.S. Department of Education in November 2019. View our methodology for more details about these rankings or read more about the top-ranked schools.
Salary and debt data reported by the U.S. Department of Education
Salary and debt data reported by the U.S. Department of Education
Rank
School

Annual Tuition

Median Debt

Median Salary

#1
Massachusetts Institute of Technology

Cambridge (MA)

Cambridge (MA)

$58,967

Not Reported

$108,700

#2
Stanford University

Stanford (CA)

Stanford (CA)

$55,011

$32,792

$102,700

#3
Oakland University

Rochester Hills (MI)

Rochester Hills (MI)

$24,648

Not Reported

$90,900

#4
Ohio State University - Main Campus

Columbus (OH)

Columbus (OH)

$38,377

Not Reported

$87,100

#5
Johns Hopkins University

Baltimore (MD)

Baltimore (MD)

$61,202

Not Reported

$86,100

#6
University of California - Los Angeles

Los Angeles (CA)

Los Angeles (CA)

$28,138

$32,065

$86,000

#7
University of Michigan - Ann Arbor

Ann Arbor (MI)

Ann Arbor (MI)

$50,464

$20,500

$85,900

#8
Michigan Technological University

Houghton (MI)

Houghton (MI)

$22,981

Not Reported

$83,200

#9
University of Southern California

Los Angeles (CA)

Los Angeles (CA)

$61,396

Not Reported

$82,900

#10
University of Cincinnati Cincinnati (OH)

(and 1 other)

Cincinnati (OH)

(and 1 other)

$26,644

Not Reported

$82,800

#11
Georgia Institute of Technology

Atlanta (GA)

Atlanta (GA)

$31,334

$28,279

$82,600

#12
University of Wisconsin - Madison

Madison (WI)

Madison (WI)

$25,501

Not Reported

$82,600

#13
University of California-Irvine

Irvine (CA)

Irvine (CA)

$28,458

Not Reported

$81,500

#14
Brigham Young University

Provo (UT)

Provo (UT)

$7,700

Not Reported

$81,200

#15
Northeastern University

Boston (MA)

Boston (MA)

$23,160 - $26,445

Not Reported

$81,000

#16
Drexel University

Philadelphia (PA)

Philadelphia (PA)

$37,074

Not Reported

$80,600

#17
Cornell University

Ithaca (NY)

Ithaca (NY)

$30,006

$27,812

$79,900

#18
Boston University

Boston (MA)

Boston (MA)

$59,418

$65,600

$79,000

#19
University of California - Berkeley

Berkeley (CA)

Berkeley (CA)

$29,262

Not Reported

$78,600

#20
Lehigh University

Bethlehem (PA)

Bethlehem (PA)

$27,130

Not Reported

$78,500

#21
University of Pittsburgh-Pittsburgh Campus

Pittsburgh (PA)

Pittsburgh (PA)

$42,024

Not Reported

$78,300

#22
Texas A&M University - College Station

College Station (TX)

College Station (TX)

$24,106

$19,454

$78,200

#23
Carnegie Mellon University

Pittsburgh (PA)

Pittsburgh (PA)

$47,347

$27,500

$78,200

#24

(tie)

Columbia University in the City of New York

New York (NY)

New York (NY)

$52,924

Not Reported

$77,800

#24

(tie)

University of Louisville

Louisville (KY)

Louisville (KY)

$27,839

Not Reported

$77,800
2020 Best Colleges Highlights