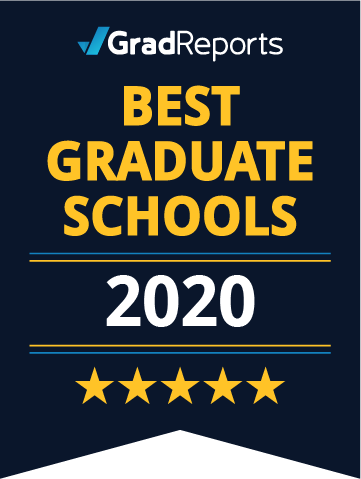 25 Best Psychology Master's Programs 2020
We ranked the top 25 schools by median salary for graduates of psychology master's degree programs. George Mason University is ranked #1 with a median starting salary of $68,800. Graduates of Westfield State University who completed a master's in psychology program had the lowest median debt on the list, at $18,237. Starting median salaries for graduates from the top 25 schools range from $39,600-$68,800.
Tuition, median salaries, and median debt were reported by the U.S. Department of Education in November 2019. View our methodology for more details about these rankings or read more about the top-ranked schools.
Salary and debt data reported by the U.S. Department of Education
Salary and debt data reported by the U.S. Department of Education
Rank
School

Annual Tuition

Median Debt

Median Salary

#1
George Mason University

Fairfax (VA)

Fairfax (VA)

$36,960

$41,000

$68,800

#2
The University of Tennessee - Chattanooga

Chattanooga (TN)

Chattanooga (TN)

$18,334

$32,380

$61,000

#3
Golden Gate University

San Francisco (CA)

San Francisco (CA)

$19,705

$58,846

$55,700

#4
Florida State University

Tallahassee (FL)

Tallahassee (FL)

$26,707

Not Reported

$53,900

#5
Humboldt State University

Arcata (CA)

Arcata (CA)

$18,802

$29,285

$51,200

#6
Radford University

Radford (VA)

Radford (VA)

$21,316

$36,560

$50,600

#7
National University

La Jolla (CA)

La Jolla (CA)

$15,480

$34,661

$49,100

#8
Nova Southeastern University

Fort Lauderdale (FL)

Fort Lauderdale (FL)

$21,206

$49,077

$47,000

#9
California State University - Chico

Chico (CA)

Chico (CA)

$18,744

$37,500

$46,600

#10
Utah State University

Logan (UT)

Logan (UT)

$21,334

$23,750

$46,300

#11
Towson University

Towson (MD)

Towson (MD)

$18,972

$24,628

$45,800

#12
Claremont Graduate University

Claremont (CA)

Claremont (CA)

$36,380

$89,111

$45,100

#13
West Chester University of Pennsylvania

West Chester (PA)

West Chester (PA)

$17,200

$38,891

$45,000

#14
Pepperdine University

Malibu (CA)

Malibu (CA)

$35,020

$59,980

$45,000

#15
Chicago School of Professional Psychology Online

Multiple Locations

Multiple Locations

$21,934 - $22,888

$66,625

$44,700

#16
American Public University System

Charles Town (WV)

Charles Town (WV)

$7,005

$38,223

$43,800

#17
Westfield State University

Westfield (MA)

Westfield (MA)

$6,498

$18,237

$43,600

#18
Cleveland State University

Cleveland (OH)

Cleveland (OH)

$17,268

$36,744

$43,000

#19
Northcentral University

Prescott Valley (AZ)

Prescott Valley (AZ)

$18,095

$41,000

$42,800

#20
Southern New Hampshire University Online

Manchester (NH)

Manchester (NH)

$11,286

$36,900

$41,200

#21
National Louis University

Chicago (IL)

Chicago (IL)

$12,096

$41,000

$40,900

#22
Keiser University Daytona Beach (FL)

(and 15 others)

Daytona Beach (FL)

(and 15 others)

$28,362

$43,053

$40,300

#24
Springfield College

Springfield (MA)

Springfield (MA)

$32,560

$41,000

$39,800

#25
University of North Carolina at Wilmington

Wilmington (NC)

Wilmington (NC)

$21,286

$48,542

$39,600
2020 Best Colleges Highlights