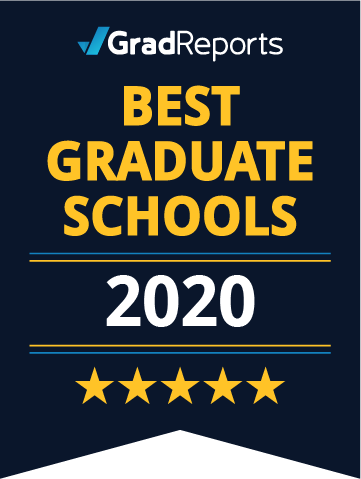 25 Best Master of Public Health (MPH) Programs 2020
This list highlights the best 25 colleges with a Master's Degree in Public Health, in order of highest median salary for graduates of the program one year after completion. Vanderbilt University is ranked #1 with a median salary of $104,300. MPH graduates of CUNY Hunter College had the lowest median debt of all the schools on this list, at $21,363. Starting median salaries for graduates from the top 25 schools range from $57,400-$104,300.
Tuition, median salaries, and median debt were reported by the U.S. Department of Education in November 2019. View our methodology for more details about these rankings or read more about the top-ranked schools.
Salary and debt data reported by the U.S. Department of Education
Salary and debt data reported by the U.S. Department of Education
Rank
School

Annual Tuition

Median Debt

Median Salary

#1
Vanderbilt University

Nashville (TN)

Nashville (TN)

$49,124

Not Reported

$104,300

#2
Harvard University

Cambridge (MA)

Cambridge (MA)

$49,214

$44,458

$94,700

#3
The University of West Florida

Pensacola (FL)

Pensacola (FL)

$24,894

$29,390

$78,200

#4
Arcadia University

Glenside (PA)

Glenside (PA)

$28,922

Not Reported

$75,000

#5
University of California - Los Angeles

Los Angeles (CA)

Los Angeles (CA)

$28,055

$51,515

$71,500

#6
University of California - Berkeley

Berkeley (CA)

Berkeley (CA)

$29,289

$39,559

$68,900

#7
University of Minnesota-Twin Cities

Minneapolis (MN)

Minneapolis (MN)

$28,845

$49,955

$68,000

#8
Yale University

New Haven (CT)

New Haven (CT)

$43,300

$46,428

$63,700

#9
University of Iowa

Iowa City (IA)

Iowa City (IA)

$30,613

$47,311

$63,100

#10
Lake Erie College of Osteopathic Medicine

Erie (PA)

Erie (PA)

$13,448

$171,303

$62,800

#11
The George Washington University

Washington D.C.

Washington D.C.

$31,824

$68,300

$62,400

#12
Tufts University

Medford (MA)

Medford (MA)

$53,658

$97,561

$62,100

#13
Johns Hopkins University

Baltimore (MD)

Baltimore (MD)

$57,556

$63,000

$61,900

#14
University of Washington - Seattle

Seattle (WA)

Seattle (WA)

$33,534

$53,500

$61,400

#15
Columbia University in the City of New York

New York (NY)

New York (NY)

$49,968

$68,626

$60,900

#16
CUNY Hunter College

New York (NY)

New York (NY)

$20,828

$21,363

$60,700

#17
Hofstra University

Hempstead (NY)

Hempstead (NY)

$26,134

$42,343

$60,600

#18
Benedictine University

Lisle (IL)

Lisle (IL)

$19,409

$53,724

$59,900

#19
Oregon Health & Science University

Portland (OR)

Portland (OR)

$26,987

$58,522

$59,800

#20
Northwestern University

Evanston (IL)

Evanston (IL)

$56,567

$139,944

$59,600

#21
University of Pennsylvania

Philadelphia (PA)

Philadelphia (PA)

$40,182

$71,000

$59,200

#22
University of North Carolina at Chapel Hill

Chapel Hill (NC)

Chapel Hill (NC)

$30,248

$54,080

$58,900

#23
University of Connecticut

Storrs (CT)

Storrs (CT)

$40,968

$41,000

$58,500

#24
Oakland University

Rochester Hills (MI)

Rochester Hills (MI)

$24,648

$37,968

$58,300

#25
University of Massachusetts - Amherst

Amherst (MA)

Amherst (MA)

$31,724

$31,330

$57,400
2020 Best Colleges Highlights