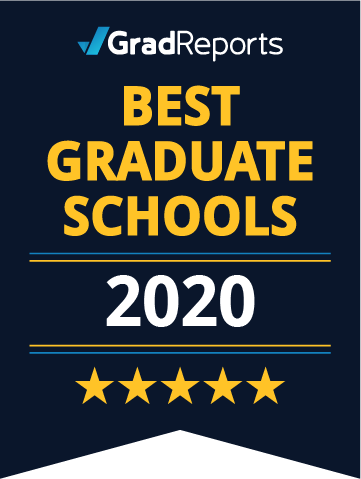 25 Best Master's in Speech Pathology Schools 2020
These are the best 25 schools that offer a master's degree in speech pathology, based on median salary one year after graduation. University of the Pacific is ranked #1 with a median starting salary of $69,800. Graduates of the speech-language pathology program at California State University-Fresno had the lowest median debt, amounting to $28,071. Median salaries for the top 25 schools range from $61,900-$69,800.
Tuition, median salaries, and median debt were reported by the U.S. Department of Education in November 2019. View our methodology for more details about these rankings or read more about the top-ranked schools.
Salary and debt data reported by the U.S. Department of Education
Salary and debt data reported by the U.S. Department of Education
Rank
School

Annual Tuition

Median Debt

Median Salary

#1
University of the Pacific

Stockton (CA)

Stockton (CA)

$49,374

$88,016

$69,800

#2
California State University - East Bay

Hayward (CA)

Hayward (CA)

$17,938

$41,000

$68,700

#3
California State University - Fullerton

Fullerton (CA)

Fullerton (CA)

$17,862

$30,000

$68,100

#4
California State University-Fresno

Fresno (CA)

Fresno (CA)

$17,527

$28,071

$68,000

#5
San Diego State University

San Diego (CA)

San Diego (CA)

$18,448

$35,761

$67,700

#6
California State University-Long Beach

Long Beach (CA)

Long Beach (CA)

$17,772

$41,000

$67,400

#7
Loma Linda University

Loma Linda (CA)

Loma Linda (CA)

$30,380

$55,410

$67,100

#8
San Francisco State University

San Francisco (CA)

San Francisco (CA)

$18,204

$37,697

$66,100

#9
Long Island University

Brookville (NY)

Brookville (NY)

$23,440

$77,750

$65,800

#10
CUNY Lehman College

Bronx (NY)

Bronx (NY)

$21,000

$29,260

$65,600

#11
University of Redlands

Redlands (CA)

Redlands (CA)

$22,192

$51,250

$65,300

#12
California State University - Northridge

Northridge (CA)

Northridge (CA)

$17,915

$53,985

$65,200

#13
William Paterson University of New Jersey

Wayne (NJ)

Wayne (NJ)

$20,484

$41,000

$65,000

#14
California State University - Chico

Chico (CA)

Chico (CA)

$18,744

$30,000

$64,900

#15
Our Lady of the Lake University

San Antonio (TX)

San Antonio (TX)

$17,166

$44,352

$64,900

#16
The University of Texas at El Paso

El Paso (TX)

El Paso (TX)

$16,013

$29,664

$64,400

#17
California State University-Sacramento

Sacramento (CA)

Sacramento (CA)

$18,306

$33,428

$64,100

#18
Teachers College at Columbia University

New York (NY)

New York (NY)

$41,736

$108,349

$64,100

#19
University of North Texas

Denton (TX)

Denton (TX)

$15,384

$36,543

$63,400

#20
Stephen F. Austin State University

Nacogdoches (TX)

Nacogdoches (TX)

$14,869

$36,138

$63,300

#21
The George Washington University

Washington D.C.

Washington D.C.

$31,824

$86,000

$62,900

#22
Stockton University Pomona (NJ)

(and 1 other)

Pomona (NJ)

(and 1 other)

$21,122

$41,000

$62,400

#23
University of Arizona

Tucson (AZ)

Tucson (AZ)

$12,373

$41,000

$62,000

#24
CUNY Hunter College

New York (NY)

New York (NY)

$20,828

Not Reported

$62,000

#25
University of Connecticut

Storrs (CT)

Storrs (CT)

$40,968

$40,723

$61,900
2020 Best Colleges Highlights