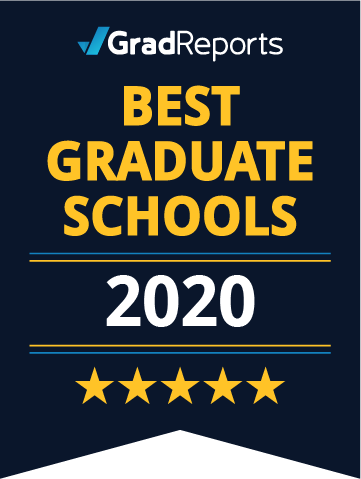 25 Best Master's in Writing Programs 2020
This list highlights the 25 best schools offering master's degrees in writing, compiled based on alumni earnings in the year after graduation. The University of Washington, located in Seattle, ranks number one with a median alumni salary of $68,600. Writing graduates of second-ranked George Mason University earned a median salary of $51,700 in their first year after graduating. University of North Texas has the lowest median student debt on the list, at $29,351.
Tuition, median salaries, and median debt were reported by the U.S. Department of Education in November 2019. View our methodology for more details about these rankings or read more about the top-ranked schools.
Salary and debt data reported by the U.S. Department of Education
Salary and debt data reported by the U.S. Department of Education
Rank
School

Annual Tuition

Median Debt

Median Salary

#1
University of Washington - Seattle

Seattle (WA)

Seattle (WA)

$33,534

$37,373

$68,600

#2
George Mason University

Fairfax (VA)

Fairfax (VA)

$36,960

$41,000

$51,700

#4
San Francisco State University

San Francisco (CA)

San Francisco (CA)

$18,204

$42,500

$42,400

#5
University of North Texas

Denton (TX)

Denton (TX)

$15,384

$29,351

$40,500

#8
Emerson College

Boston (MA)

Boston (MA)

$31,264

$59,105

$39,100

#9
Northern Arizona University

Flagstaff (AZ)

Flagstaff (AZ)

$20,296

$32,568

$38,800

#10
DePaul University

Chicago (IL)

Chicago (IL)

$19,974

$40,744

$38,300

#12
Texas State University

San Marcos (TX)

San Marcos (TX)

$17,104

$32,139

$36,800

#13
University of Southern California

Los Angeles (CA)

Los Angeles (CA)

$47,107

Not Reported

$35,800

#16
The University of Tampa

Tampa (FL)

Tampa (FL)

$11,546

$42,365

$34,600

#17
California State University-San Bernardino

San Bernardino (CA)

San Bernardino (CA)

$17,890

Not Reported

$34,200

#18
Portland State University

Portland (OR)

Portland (OR)

$19,347

$34,197

$33,600

#20
New York University

New York (NY)

New York (NY)

$35,562

$46,250

$32,900

#21
CUNY City College

New York (NY)

New York (NY)

$20,832

$38,500

$32,000

#22
Lindenwood University

Saint Charles (MO)

Saint Charles (MO)

$18,100

$35,382

$31,900

#23
Goddard College

Plainfield (VT)

Plainfield (VT)

$19,408

$41,000

$31,900
2020 Best Colleges Highlights