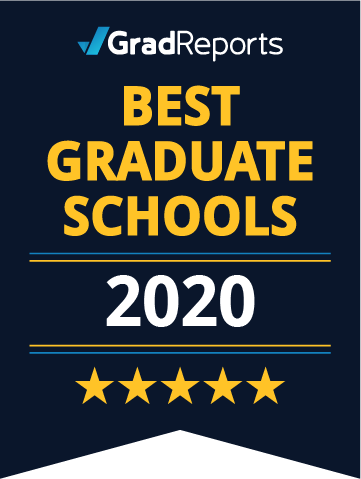 25 Best Master's in Counseling Programs 2020
The 25 schools on this list offer the top Master's Degrees in Counseling based on median salary one year after graduation. The top ranked school is University of La Verne, with a median salary of $50,500. University of Central Arkansas students in this program graduate with $23,134 of student debt, the lowest median debt on the list. Students who graduated with a Master's Degree in Counseling from one of these schools had median starting salaries between $43,200 and $50,500.
Tuition, median salaries, and median debt were reported by the U.S. Department of Education in November 2019. View our methodology for more details about these rankings or read more about the top-ranked schools.
Salary and debt data reported by the U.S. Department of Education
Salary and debt data reported by the U.S. Department of Education
Rank
School

Annual Tuition

Median Debt

Median Salary

#1
University of La Verne

La Verne (CA)

La Verne (CA)

$14,436

$61,500

$50,500

#2
Wayne State University

Detroit (MI)

Detroit (MI)

$37,215

Not Reported

$49,100

#3
University of Southern California

Los Angeles (CA)

Los Angeles (CA)

$47,107

$123,540

$47,900

#4
CUNY College of Staten Island

Staten Island (NY)

Staten Island (NY)

$21,080

$40,799

$47,100

#5
Loyola Marymount University

Los Angeles (CA)

Los Angeles (CA)

$18,903

$102,624

$47,000

#6
Hazelden Betty Ford Graduate School of Addiction Studies

Center City (MN)

Center City (MN)

$35,719

$56,743

$46,600

#7
Pacific Lutheran University

Tacoma (WA)

Tacoma (WA)

$30,316

$73,023

$46,600

#8
Alliant International University

San Diego (CA)

San Diego (CA)

$24,615

$98,288

$46,100

#9
Lewis & Clark College

Portland (OR)

Portland (OR)

$17,046

$109,377

$45,900

#10
CUNY John Jay College of Criminal Justice

New York (NY)

New York (NY)

$20,962

$36,500

$45,700

#11
Pace University

New York (NY)

New York (NY)

$32,400

$61,145

$45,700

#12
Cambridge College

Cambridge (MA)

Cambridge (MA)

$14,731

$38,276

$45,400

#13
Pacific Oaks College Pasadena (CA)

(and 1 other)

Pasadena (CA)

(and 1 other)

$21,057

$92,000

$45,400

#14
Southern Oregon University

Ashland (OR)

Ashland (OR)

$22,314

$55,374

$45,200

#15
Nyack College

Nyack (NY)

Nyack (NY)

$12,900

$50,584

$44,900

#16
University of Phoenix

Nationwide

Nationwide

$16,752

$54,059

$44,900

#17
Central Connecticut State University

New Britain (CT)

New Britain (CT)

$25,144

$58,000

$44,800

#18
St. John Fisher College

Rochester (NY)

Rochester (NY)

$17,820

$67,795

$44,200

#19
CUNY Hunter College

New York (NY)

New York (NY)

$20,828

$29,762

$44,100

#20
St. John's University

Queens (NY)

Queens (NY)

$28,909

$66,002

$44,000

#21
Boston College

Chestnut Hill (MA)

Chestnut Hill (MA)

$30,700

$51,250

$43,800

#22
Viterbo University

La Crosse (WI)

La Crosse (WI)

$8,864

$53,891

$43,800

#23
Johns Hopkins University

Baltimore (MD)

Baltimore (MD)

$57,556

$52,445

$43,700

#24
University of Central Arkansas

Conway (AR)

Conway (AR)

$11,558

$23,134

$43,500

#25
University of Massachusetts-Boston

Boston (MA)

Boston (MA)

$36,435

$44,854

$43,200
2020 Best Colleges Highlights