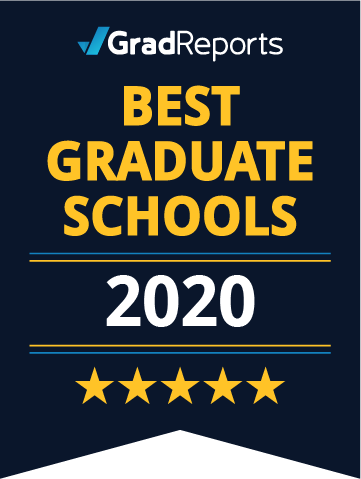 25 Best Criminal Justice Master's Programs 2020
The 25 schools on this list offer the top Master's Degrees in Criminal Justice, based on median salary one year out of college. With a median starting salary of $97,900, Curry College outranks the other schools on the list. Salve Regina University offers the lowest median debt on the list, at $20,500. #4 on the list, Columbus State University, has the second lowest median student debt, at $24,869. The schools ranked below boast median starting salaries ranging from $49,400 to $97,900 for students who graduated with a Master's Degree in Criminal Justice.
Tuition, median salaries, and median debt were reported by the U.S. Department of Education in November 2019. View our methodology for more details about these rankings or read more about the top-ranked schools.
Salary and debt data reported by the U.S. Department of Education
Salary and debt data reported by the U.S. Department of Education
Rank
School

Annual Tuition

Median Debt

Median Salary

#1
Curry College

Milton (MA)

Milton (MA)

$16,430

$41,000

$97,900

#2
University of Maryland Global Campus

Adelphi (MD)

Adelphi (MD)

$12,132

$41,000

$72,600

#3
The George Washington University

Washington D.C.

Washington D.C.

$31,824

$41,000

$70,200

#4
Columbus State University

Columbus (GA)

Columbus (GA)

$13,264

$24,869

$69,300

#5
Concordia University - Saint Paul

Saint Paul (MN)

Saint Paul (MN)

$8,550

Not Reported

$66,700

#6
University of Houston - Downtown

Houston (TX)

Houston (TX)

$15,470

$39,500

$65,800

#7
American Public University System

Charles Town (WV)

Charles Town (WV)

$7,005

$33,863

$65,400

#8
Lewis University

Romeoville (IL)

Romeoville (IL)

$14,550

$41,000

$63,200

#9
Methodist University

Fayetteville (NC)

Fayetteville (NC)

$41,470

Not Reported

$58,100

#10
Salve Regina University

Newport (RI)

Newport (RI)

$11,010

$20,500

$57,200

#11
Sam Houston State University

Huntsville (TX)

Huntsville (TX)

$15,612

$34,638

$56,700

#12
Loyola University New Orleans

New Orleans (LA)

New Orleans (LA)

$16,240

Not Reported

$55,900

#13
Michigan State University

East Lansing (MI)

East Lansing (MI)

$37,056

$27,816

$54,600

#14
Texas Southern University

Houston (TX)

Houston (TX)

$14,265

$38,687

$54,300

#15
George Mason University

Fairfax (VA)

Fairfax (VA)

$36,960

$37,250

$54,200

#17
American University

Washington D.C.

Washington D.C.

$31,113

$41,000

$54,000

#18
University of Massachusetts - Lowell

Lowell (MA)

Lowell (MA)

$26,940

$28,468

$52,100

#19
The University of Texas at Arlington

Arlington (TX)

Arlington (TX)

$22,980

$40,125

$51,100

#20
Stevenson University

Stevenson (MD)

Stevenson (MD)

$8,040

$29,838

$50,000

#21
Columbia Southern University

Orange Beach (AL)

Orange Beach (AL)

$3,915

$36,397

$49,700

#22
St. John's University

Queens (NY)

Queens (NY)

$28,909

$33,836

$49,600

#23
University of Louisville

Louisville (KY)

Louisville (KY)

$27,310

$41,124

$49,500

#24
Colorado State University Global

Greenwood Village (CO)

Greenwood Village (CO)

$9,000

$46,357

$49,500

#25
Bethel University - TN

McKenzie (TN)

McKenzie (TN)

$11,034

$40,944

$49,400
2020 Best Colleges Highlights