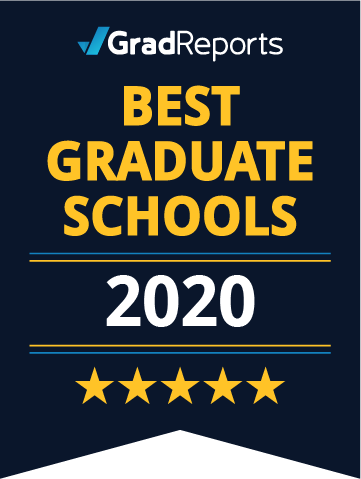 25 Best Master's in Library Science Programs 2020
This list highlights the best 25 colleges with a Master's in Library Science, in order of highest median salary for graduates one year after they complete this program. CUNY Queens College is ranked #1 with a salary of $52,100 and also offers the lowest median debt on the list, at $18,500. Master's in Library Science graduates from the top 25 schools earned median salaries ranging from $40,800 to $52,100.
Tuition, median salaries, and median debt were reported by the U.S. Department of Education in November 2019. View our methodology for more details about these rankings or read more about the top-ranked schools.
Salary and debt data reported by the U.S. Department of Education
Salary and debt data reported by the U.S. Department of Education
Rank
School

Annual Tuition

Median Debt

Median Salary

#1
CUNY Queens College

Flushing (NY)

Flushing (NY)

$21,042

$18,500

$52,100

#2
St. John's University

Queens (NY)

Queens (NY)

$28,909

$27,647

$50,500

#3
Sam Houston State University

Huntsville (TX)

Huntsville (TX)

$15,612

$28,317

$49,200

#4
Long Island University

Brookville (NY)

Brookville (NY)

$23,440

$53,554

$48,700

#5
University of Maryland - College Park

College Park (MD)

College Park (MD)

$30,885

$35,175

$48,300

#6
Rutgers University

New Brunswick (NJ)

New Brunswick (NJ)

$32,391

$41,000

$46,200

#7
San Jose State University

San Jose (CA)

San Jose (CA)

$18,790

$32,500

$45,400

#8
East Carolina University

Greenville (NC)

Greenville (NC)

$20,684

$20,848

$45,300

#9
University of Southern California

Los Angeles (CA)

Los Angeles (CA)

$47,107

$91,533

$45,300

#10
Texas Woman's University

Denton (TX)

Denton (TX)

$15,093

$27,219

$44,000

#11
University of Rhode Island

Kingston (RI)

Kingston (RI)

$28,292

$30,320

$43,600

#12
Simmons University

Boston (MA)

Boston (MA)

$21,818

$45,000

$43,400

#13
Syracuse University

Syracuse (NY)

Syracuse (NY)

$40,188

$46,442

$42,900

#14
Western Kentucky University

Bowling Green (KY)

Bowling Green (KY)

$18,340

$21,039

$42,400

#15
University of North Texas

Denton (TX)

Denton (TX)

$15,384

$29,199

$42,000

#16
University of Washington - Seattle

Seattle (WA)

Seattle (WA)

$33,534

$52,370

$41,500

#17
Southern Connecticut State University

New Haven (CT)

New Haven (CT)

$23,991

Not Reported

$41,500

#18
Florida State University

Tallahassee (FL)

Tallahassee (FL)

$26,707

$30,750

$41,300

#19
University of Illinois Urbana - Champaign

Champaign (IL)

Champaign (IL)

$31,490

$34,737

$41,200

#20
The University of Tennessee - Knoxville

Knoxville (TN)

Knoxville (TN)

$31,798

$35,500

$41,200

#21
University of Wisconsin - Milwaukee

Milwaukee (WI)

Milwaukee (WI)

$25,282

$39,250

$41,200

#22
University of North Carolina at Chapel Hill

Chapel Hill (NC)

Chapel Hill (NC)

$30,248

$55,154

$41,200

#23
University at Buffalo

Buffalo (NY)

Buffalo (NY)

$25,920

$33,750

$41,000

#24
University of Wisconsin - Madison

Madison (WI)

Madison (WI)

$25,506

$38,351

$40,900

#25
Clarion University

Clarion (PA)

Clarion (PA)

$13,862

$33,048

$40,800
2020 Best Colleges Highlights