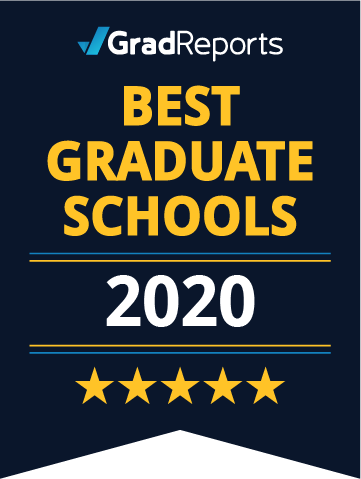 25 Best Master's in Civil Engineering Programs 2020
We ranked the top 25 schools by median salary one year after college for students who graduate with a master's degree in civil engineering. Manhattan College is ranked #1 with a median graduate salary of $81,100. The school with the lowest median debt for this degree is California Polytechnic State University-San Luis Obispo, with a debt of $19,934. The schools on the list boast median starting salaries ranging from $67,900 to $81,100.
Tuition, median salaries, and median debt were reported by the U.S. Department of Education in November 2019. View our methodology for more details about these rankings or read more about the top-ranked schools.
Salary and debt data reported by the U.S. Department of Education
Salary and debt data reported by the U.S. Department of Education
Rank
School

Annual Tuition

Median Debt

Median Salary

#1
Manhattan College

Bronx (NY)

Bronx (NY)

$19,542

Not Reported

$81,100

#2
Columbia University in the City of New York

New York (NY)

New York (NY)

$49,968

$61,500

$80,400

#3
Stanford University

Stanford (CA)

Stanford (CA)

$53,151

$41,000

$79,800

#4
University of Southern California

Los Angeles (CA)

Los Angeles (CA)

$47,107

Not Reported

$78,100

#5
University of California - Berkeley

Berkeley (CA)

Berkeley (CA)

$29,289

$26,300

$76,900

#6
San Jose State University

San Jose (CA)

San Jose (CA)

$18,790

$22,428

$76,300

#7
The University of Texas at Austin

Austin (TX)

Austin (TX)

$22,966

Not Reported

$74,200

#8
Georgia Institute of Technology

Atlanta (GA)

Atlanta (GA)

$31,164

$24,126

$71,900

#9
Wayne State University

Detroit (MI)

Detroit (MI)

$37,215

Not Reported

$71,900

#10
New York University

New York (NY)

New York (NY)

$35,562

Not Reported

$71,800

#11
Cornell University

Ithaca (NY)

Ithaca (NY)

$30,022

Not Reported

$71,500

#12
Colorado School of Mines

Golden (CO)

Golden (CO)

$39,762

$20,500

$70,300

#13
Virginia Polytechnic Institute and State University

Blacksburg (VA)

Blacksburg (VA)

$30,489

$21,055

$70,100

#14
New Jersey Institute of Technology

Newark (NJ)

Newark (NJ)

$33,744

$30,750

$70,100

#15
University of Illinois Urbana - Champaign

Champaign (IL)

Champaign (IL)

$31,490

$30,819

$70,100

#16
Massachusetts Institute of Technology

Cambridge (MA)

Cambridge (MA)

$57,059

Not Reported

$71,100

#17
Rensselaer Polytechnic Institute

Troy (NY)

Troy (NY)

$56,708

Not Reported

$69,800

#18
University of Colorado Denver

Denver (CO)

Denver (CO)

$23,873

Not Reported

$69,600

#19
Norwich University

Northfield (VT)

Northfield (VT)

$19,554

$41,187

$69,200

#20
California Polytechnic State University-San Luis Obispo

San Luis Obispo (CA)

San Luis Obispo (CA)

$20,881

$19,934

$69,000

#21
Missouri University of Science and Technology

Rolla (MO)

Rolla (MO)

$30,912

Not Reported

$68,900

#22
California State Polytechnic University-Pomona

Pomona (CA)

Pomona (CA)

$18,334

Not Reported

$68,700

#23
University of California-San Diego

La Jolla (CA)

La Jolla (CA)

$28,557

$33,859

$68,400

#24
The University of Tennessee - Knoxville

Knoxville (TN)

Knoxville (TN)

$31,798

Not Reported

$68,300

#25
California State University - Fullerton

Fullerton (CA)

Fullerton (CA)

$17,862

$30,119

$67,900
2020 Best Colleges Highlights