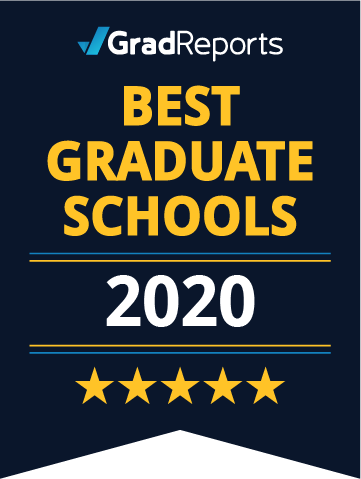 25 Best Master of Public Administration (MPA) Programs 2020
We ranked the top 25 schools by median salary one year after graduation for Master's in Public Administration (MPA) graduates. The school with the highest median starting salary for MPAs is Harvard University, at $98,300 per year. The lowest median debt for the top 25 MPA programs is $20,525, for graduates of Anna Maria College. The range of median salaries for the top 25 schools is $60,700-$98,300.
Tuition, median salaries, and median debt were reported by the U.S. Department of Education in November 2019. View our methodology for more details about these rankings or read more about the top-ranked schools.
Salary and debt data reported by the U.S. Department of Education
Salary and debt data reported by the U.S. Department of Education
Rank
School

Annual Tuition

Median Debt

Median Salary

#1
Harvard University

Cambridge (MA)

Cambridge (MA)

$49,214

$35,839

$98,300

#2
Anna Maria College

Paxton (MA)

Paxton (MA)

$10,530

$20,525

$90,000

#3
University of San Francisco

San Francisco (CA)

San Francisco (CA)

$25,810

$49,417

$79,900

#4
The George Washington University

Washington D.C.

Washington D.C.

$31,824

$49,847

$76,900

#5
San Francisco State University

San Francisco (CA)

San Francisco (CA)

$18,204

$33,787

$73,700

#6
Marist College

Poughkeepsie (NY)

Poughkeepsie (NY)

$15,400

$37,485

$71,700

#7
National University

Multiple Locations

Multiple Locations

$15,480

$32,587

$71,000

#8
Virginia Polytechnic Institute and State University

Blacksburg (VA)

Blacksburg (VA)

$30,489

$35,034

$70,100

#9
American University

Washington D.C.

Washington D.C.

$31,113

$55,500

$69,600

#10
California Baptist University

Riverside (CA)

Riverside (CA)

$13,560

$27,625

$68,000

#11
New York University

New York (NY)

New York (NY)

$35,562

$69,633

$67,100

#12
University of Pennsylvania

Philadelphia (PA)

Philadelphia (PA)

$40,182

$63,453

$67,000

#13
University of Southern California

Los Angeles (CA)

Los Angeles (CA)

$47,107

$69,754

$66,500

#14
California State University - East Bay

Hayward (CA)

Hayward (CA)

$17,938

$36,281

$66,400

#15
Columbia University in the City of New York

New York (NY)

New York (NY)

$49,968

$71,273

$66,000

#16
California State University - Northridge

Northridge (CA)

Northridge (CA)

$17,915

$34,000

$64,200

#17
CUNY Bernard M Baruch College

New York (NY)

New York (NY)

$20,880

$25,114

$63,500

#18
Northwestern University

Evanston (IL)

Evanston (IL)

$56,567

$40,605

$63,200

#19
University of South Dakota

Vermillion (SD)

Vermillion (SD)

$12,637

Not Reported

$63,100

#20
Hamline University

Saint Paul (MN)

Saint Paul (MN)

$9,596

$42,200

$62,400

#21
George Mason University

Fairfax (VA)

Fairfax (VA)

$36,960

$41,000

$62,100

#22
Villanova University

Villanova (PA)

Villanova (PA)

$20,606

$37,290

$62,000

#23
Carnegie Mellon University

Pittsburgh (PA)

Pittsburgh (PA)

$45,909

$31,392

$61,400

#24
Texas State University

San Marcos (TX)

San Marcos (TX)

$17,104

$21,680

$61,100

#25
Columbia Southern University

Orange Beach (AL)

Orange Beach (AL)

$3,915

$24,353

$60,700
2020 Best Colleges Highlights