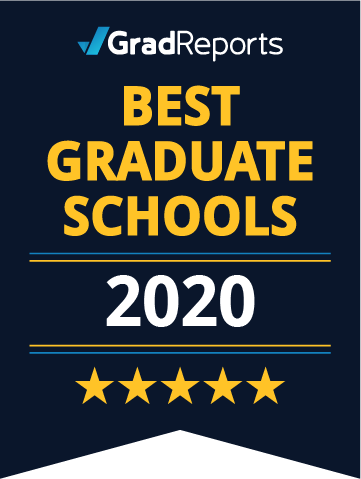 25 Best Master's in Special Education 2020
These are the best 25 colleges that offer a Master's Degree in Special Education, based on median salary one year after graduation for students who complete this program. With a median starting salary of $73,900, California State University-Los Angeles outranks the other schools on the list. CUNY Brooklyn College students with this major graduate with $15,000 of student debt, the lowest median debt on the list. The range of median salaries for the top 25 schools is $57,400-$73,900.
Tuition, median salaries, and median debt were reported by the U.S. Department of Education in November 2019. View our methodology for more details about these rankings or read more about the top-ranked schools.
Salary and debt data reported by the U.S. Department of Education
Salary and debt data reported by the U.S. Department of Education
Rank
School

Annual Tuition

Median Debt

Median Salary

#1
California State University-Los Angeles

Los Angeles (CA)

Los Angeles (CA)

$17,706

$20,500

$73,900

#2
CUNY Brooklyn College

Brooklyn (NY)

Brooklyn (NY)

$20,952

$15,000

$66,800

#3
California State University - Dominguez Hills

Carson (CA)

Carson (CA)

$17,884

$30,702

$66,300

#4
St. John's University

Queens (NY)

Queens (NY)

$28,909

$44,493

$65,600

#5
Pace University

New York (NY)

New York (NY)

$32,400

$33,901

$64,400

#6
CUNY City College

New York (NY)

New York (NY)

$20,832

$19,042

$64,000

#7
CUNY Hunter College

New York (NY)

New York (NY)

$20,828

$22,496

$63,400

#8
CUNY Lehman College

Bronx (NY)

Bronx (NY)

$21,000

$21,716

$63,200

#9
Long Island University

Brookville (NY)

Brookville (NY)

$23,440

$41,289

$62,900

#10
CUNY Queens College

Flushing (NY)

Flushing (NY)

$21,042

$18,750

$62,800

#11
Touro College

New York (NY)

New York (NY)

$12,760

$21,760

$61,500

#12
Manhattan College

Bronx (NY)

Bronx (NY)

$19,542

$19,290

$60,500

#13
Fordham University

Bronx (NY)

Bronx (NY)

$35,289

$34,200

$60,400

#14
University of Illinois at Chicago

Chicago (IL)

Chicago (IL)

$27,140

$28,882

$60,200

#15
California State University-Fresno

Fresno (CA)

Fresno (CA)

$17,527

Not Reported

$60,100

#16
National University

La Jolla (CA)

La Jolla (CA)

$15,480

$51,290

$59,900

#17
California State University - Northridge

Northridge (CA)

Northridge (CA)

$17,915

$19,552

$58,800

#18
Hofstra University

Hempstead (NY)

Hempstead (NY)

$26,134

$40,513

$58,800

#19
Kean University

Union (NJ)

Union (NJ)

$22,438

$40,140

$58,700

#20
Manhattanville College

Purchase (NY)

Purchase (NY)

$17,310

$34,375

$58,400

#21
University of Washington - Seattle

Seattle (WA)

Seattle (WA)

$33,534

$30,404

$58,100

#22
Molloy College

Rockville Centre (NY)

Rockville Centre (NY)

$22,610

$22,000

$57,600

#23
Monmouth University

West Long Branch (NJ)

West Long Branch (NJ)

$27,838

$29,523

$57,600

#24
San Francisco State University

San Francisco (CA)

San Francisco (CA)

$18,204

$22,499

$57,400
2020 Best Colleges Highlights