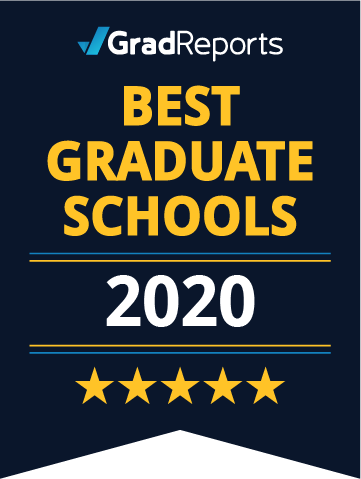 25 Best Architecture Schools for a Master's Degree 2020
Ranked below are the top 25 colleges that offer a Master's Degree in Architecture based on the median salary of this program's graduates one year after college. With a median starting salary of $61,200, Boston Architectural College outranks the other schools on the list. University of Kansas and Wentworth Institute of Technology tie for the lowest median debt on the list, at $20,500. The schools on the list boast median starting salaries in the $51,800-$61,200 range for students who graduated with a Master's Degree in Architecture.
Tuition, median salaries, and median debt were reported by the U.S. Department of Education in November 2019. View our methodology for more details about these rankings or read more about the top-ranked schools.
Salary and debt data reported by the U.S. Department of Education
Salary and debt data reported by the U.S. Department of Education
Rank
School

Annual Tuition

Median Debt

Median Salary

#1
Boston Architectural College

Boston (MA)

Boston (MA)

$24,994

$93,604

$61,200

#2
Yale University

New Haven (CT)

New Haven (CT)

$43,300

$61,000

$59,400

#3
Columbia University in the City of New York

New York (NY)

New York (NY)

$49,968

$80,500

$58,600

#4
University of California - Berkeley

Berkeley (CA)

Berkeley (CA)

$29,289

Not Reported

$58,400

#5
Massachusetts Institute of Technology

Cambridge (MA)

Cambridge (MA)

$57,059

$36,750

$58,100

#6
Harvard University

Cambridge (MA)

Cambridge (MA)

$49,214

$65,307

$58,100

#7
The University of Texas at Arlington

Arlington (TX)

Arlington (TX)

$22,980

$31,814

$57,300

#8
University of Maryland - College Park

College Park (MD)

College Park (MD)

$30,885

$51,502

$57,000

#9
Virginia Polytechnic Institute and State University

Blacksburg (VA)

Blacksburg (VA)

$30,489

$49,049

$55,600

#10
Georgia Institute of Technology

Atlanta (GA)

Atlanta (GA)

$31,164

$83,719

$55,600

#11
University of Southern California

Los Angeles (CA)

Los Angeles (CA)

$47,107

$141,036

$54,800

#12
University of Washington - Seattle

Seattle (WA)

Seattle (WA)

$33,534

$75,048

$54,600

#13
Academy of Art University

San Francisco (CA)

San Francisco (CA)

$26,292

Not Reported

$54,600

#14
University of Cincinnati Cincinnati (OH)

(and 1 other)

Cincinnati (OH)

(and 1 other)

$26,210

$59,677

$54,400

#15
California College of the Arts

Oakland (CA)

Oakland (CA)

$53,750

Not Reported

$54,200

#16
University of California - Los Angeles

Los Angeles (CA)

Los Angeles (CA)

$28,055

$83,868

$53,800

#17
University of Pennsylvania

Philadelphia (PA)

Philadelphia (PA)

$40,182

$112,500

$53,200

#18
The New School

New York (NY)

New York (NY)

$47,926

$131,122

$53,200

#19
CUNY City College

New York (NY)

New York (NY)

$20,832

$61,000

$52,900

#20
University of Utah

Salt Lake City (UT)

Salt Lake City (UT)

$26,640

$41,000

$52,600

#21
Washington State University

Pullman (WA)

Pullman (WA)

$26,850

$32,529

$52,200

#22

(tie)

University of Kansas

Lawrence (KS)

Lawrence (KS)

$25,007

$20,500

$51,900

#22

(tie)

Wentworth Institute of Technology

Boston (MA)

Boston (MA)

$37,700

$20,500

$51,900

#24
Texas Tech University

Lubbock (TX)

Lubbock (TX)

$15,651

$32,208

$51,900

#25
Washington University in St. Louis

St. Louis (MO)

St. Louis (MO)

$54,750

$98,750

$51,800
2020 Best Colleges Highlights