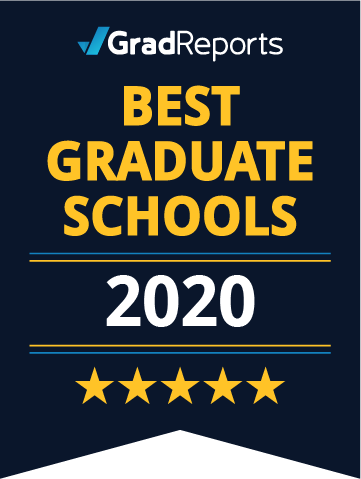 25 Best Master's in Computer & Information Science 2020
This list highlights the best 25 colleges with a Master's in Computer and Information Science, in order of highest median salary one year after graduating from this program. The top ranked school is University of Washington - Seattle, with a median salary of $119,900. The school with the lowest median debt for this degree is Towson University, with a debt of $20,500. Students who graduated with a Master's Degree in Computer and Information Science from one of the schools below had median starting salaries between $62,100 and $119,900.
Tuition, median salaries, and median debt were reported by the U.S. Department of Education in November 2019. View our methodology for more details about these rankings or read more about the top-ranked schools.
Salary and debt data reported by the U.S. Department of Education
Salary and debt data reported by the U.S. Department of Education
Rank
School

Annual Tuition

Median Debt

Median Salary

#1
University of Washington - Seattle

Seattle (WA)

Seattle (WA)

$33,534

$32,584

$119,900

#2
Johns Hopkins University

Baltimore (MD)

Baltimore (MD)

$57,556

$31,537

$115,900

#3
New York University

New York (NY)

New York (NY)

$35,562

$55,449

$111,900

#4
Georgia Institute of Technology

Atlanta (GA)

Atlanta (GA)

$31,164

$27,821

$109,900

#5
Carnegie Mellon University

Pittsburgh (PA)

Pittsburgh (PA)

$45,909

$60,316

$108,000

#6
University of Pennsylvania

Philadelphia (PA)

Philadelphia (PA)

$40,182

$41,000

$103,600

#7
Columbia University in the City of New York

New York (NY)

New York (NY)

$49,968

$69,072

$97,700

#8
George Mason University

Fairfax (VA)

Fairfax (VA)

$36,960

$30,242

$90,500

#9
The University of Texas at Dallas

Richardson (TX)

Richardson (TX)

$27,796

Not Reported

$88,100

#10
Regis University

Denver (CO)

Denver (CO)

$14,441

$42,180

$84,600

#11
University of St. Thomas

Saint Paul (MN)

Saint Paul (MN)

$24,991

$48,800

$82,400

#12
Georgia State University

Atlanta (GA)

Atlanta (GA)

$24,790

$38,750

$81,600

#13
Towson University

Towson (MD)

Towson (MD)

$18,972

$20,500

$79,900

#14
New Jersey Institute of Technology

Newark (NJ)

Newark (NJ)

$33,744

$35,000

$76,500

#15
University of Denver

Denver (CO)

Denver (CO)

$51,639

$53,902

$72,900

#16
University of North Carolina at Charlotte

Charlotte (NC)

Charlotte (NC)

$20,864

Not Reported

$71,500

#17
Illinois Institute of Technology

Chicago (IL)

Chicago (IL)

$30,937

Not Reported

$70,800

#18
University of Arizona

Tucson (AZ)

(and 1 other)

Tucson (AZ)

(and 1 other)

$12,373

$32,475

$70,100

#19
Kennesaw State University

Kennesaw (GA)

Kennesaw (GA)

$21,194 - $23,922

$43,042

$69,200

#20
Nova Southeastern University

Fort Lauderdale (FL)

Fort Lauderdale (FL)

$21,206

$61,500

$63,800

#21
ECPI University Online

Multiple Locations

Multiple Locations

$12,960

$25,528

$62,100

#22
Southern New Hampshire University Online

Manchester (NH)

Manchester (NH)

$11,286

$39,967

$60,000

#23
Colorado Technical University

Multiple Locations

Multiple Locations

$14,321

$39,755

$59,700

#24
Purdue Global

Indianapolis (IN)

Indianapolis (IN)

$10,662

$51,205

$59,700

#25
Middle Tennessee State University

Murfreesboro (TN)

Murfreesboro (TN)

$26,172

$24,540

$59,700
2020 Best Colleges Highlights