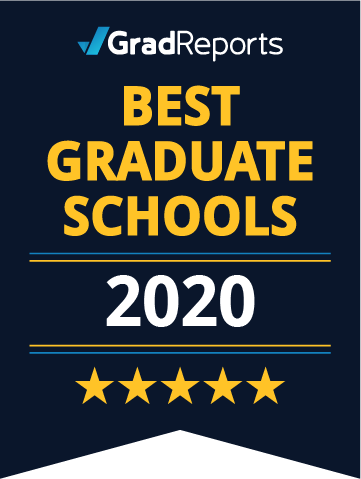 25 Best Master's in Healthcare Administration 2020
We ranked the top 25 colleges that offer a Master's Degree in Healthcare Administration based on the median salary of this program's graduates one year after college. With a median starting salary of $123,700, Vanderbilt University outranks the other schools on the list. The school with the lowest median debt for this degree is University of St Francis, with a debt of $29,513. The range of median salaries for the top 25 schools is $67,600-$123,700.
Tuition, median salaries, and median debt were reported by the U.S. Department of Education in November 2019. View our methodology for more details about these rankings or read more about the top-ranked schools.
Salary and debt data reported by the U.S. Department of Education
Salary and debt data reported by the U.S. Department of Education
Rank
School

Annual Tuition

Median Debt

Median Salary

#1
Vanderbilt University

Nashville (TN)

Nashville (TN)

$49,124

$81,739

$123,700

#2
New England College

Henniker (NH)

Henniker (NH)

$14,228

Not Reported

$103,000

#3
University of Illinois at Chicago

Chicago (IL)

Chicago (IL)

$27,140

$58,795

$90,100

#4
Oregon Health & Science University

Portland (OR)

Portland (OR)

$26,987

$49,195

$89,400

#5
Trinity University

San Antonio (TX)

San Antonio (TX)

$42,737

$77,054

$86,100

#6
University of Alabama at Birmingham

Birmingham (AL)

Birmingham (AL)

$19,188

$41,000

$85,200

#7
Ohio University - Main Campus

Athens (OH)

Athens (OH)

$17,712

$37,723

$84,100

#8
Columbia University in the City of New York

New York (NY)

New York (NY)

$49,968

$66,000

$81,900

#9
Rush University

Chicago (IL)

Chicago (IL)

$37,116

$59,208

$80,200

#10
Georgia State University

Atlanta (GA)

Atlanta (GA)

$24,790

$47,919

$79,900

#11
University of Southern California

Los Angeles (CA)

Los Angeles (CA)

$47,107

$83,782

$78,700

#12
University of Michigan - Ann Arbor

Ann Arbor (MI)

Ann Arbor (MI)

$48,532

$64,756

$77,500

#13
Virginia Commonwealth University

Richmond (VA)

Richmond (VA)

$29,084

$65,939

$76,300

#14
The George Washington University

Washington D.C.

Washington D.C.

$31,824

$57,466

$76,200

#15
University of Washington - Seattle

Seattle (WA)

Seattle (WA)

$33,534

$54,386

$76,000

#16
University of St. Francis

Joliet (IL)

Joliet (IL)

$13,839

$29,513

$75,000

#17
Temple University

Philadelphia (PA)

Philadelphia (PA)

$24,236

Not Reported

$73,500

#18
New York University

New York (NY)

New York (NY)

$35,562

$78,150

$72,800

#19
Johns Hopkins University

Baltimore (MD)

Baltimore (MD)

$57,556

$53,000

$72,400

#20
Carnegie Mellon University

Pittsburgh (PA)

Pittsburgh (PA)

$45,909

$67,714

$72,200

#21
Pennsylvania State University

State College (PA)

State College (PA)

$38,728

$51,250

$70,000

#22
Pfeiffer University

Misenheimer (NC)

Misenheimer (NC)

$12,600

$31,005

$69,600

#23
University of Nevada at Las Vegas

Las Vegas (NV)

Las Vegas (NV)

$21,209

Not Reported

$69,000

#24
Roberts Wesleyan College

Rochester (NY)

Rochester (NY)

$14,394

$41,000

$67,600

#25
Rosalind Franklin University of Medicine and Science

North Chicago (IL)

North Chicago (IL)

$36,765

$128,454

$67,600
2020 Best Colleges Highlights