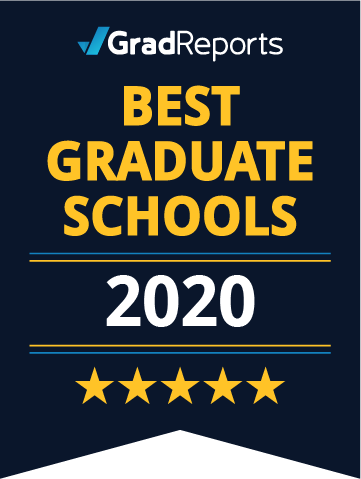 25 Best Master's in School Counseling Programs 2020
This list highlights the best 25 colleges with a Master's in School Counseling, ranked by the highest median starting salary for graduates of this program. Concordia University-Irvine tops the list with a starting salary of $78,700 for Master's in School Counseling graduates. The school with the lowest median debt for this degree is Alfred University, with a debt of $19,979. The median starting salaries on the list range from $51,300 to $78,700.
Tuition, median salaries, and median debt were reported by the U.S. Department of Education in November 2019. View our methodology for more details about these rankings or read more about the top-ranked schools.
Salary and debt data reported by the U.S. Department of Education
Salary and debt data reported by the U.S. Department of Education
Rank
School

Annual Tuition

Median Debt

Median Salary

#1
Concordia University - Irvine

Irvine (CA)

Irvine (CA)

$8,564

$42,500

$78,700

#2
University of Southern California

Los Angeles (CA)

Los Angeles (CA)

$61,396

$88,246

$66,900

#3
CUNY Lehman College

Bronx (NY)

Bronx (NY)

$21,000

$30,000

$64,800

#4
California State University-Los Angeles

Los Angeles (CA)

Los Angeles (CA)

$17,723

$38,596

$63,700

#5
CUNY Hunter College

New York (NY)

New York (NY)

$20,828

$32,020

$58,900

#6
California State University - East Bay

Hayward (CA)

Hayward (CA)

$17,933

$37,945

$58,100

#7
California State University-Long Beach

Long Beach (CA)

Long Beach (CA)

$17,784

$31,124

$57,100

#8
National University

La Jolla (CA)

La Jolla (CA)

$15,480

$42,914

$56,600

#9
Alfred University

Alfred (NY)

Alfred (NY)

$23,689

$19,979

$56,500

#10
Seattle University

Seattle (WA)

Seattle (WA)

$14,310

$61,500

$56,000

#11
San Francisco State University

San Francisco (CA)

San Francisco (CA)

$18,242

$43,494

$55,200

#12
Spalding University

Louisville (KY)

Louisville (KY)

$12,106

$41,000

$55,000

#13
University of La Verne

La Verne (CA)

La Verne (CA)

$14,520

$42,833

$55,000

#14
St. Peter's University

Jersey City (NJ)

Jersey City (NJ)

$21,246

$61,500

$54,900

#15
CUNY Brooklyn College

Brooklyn (NY)

Brooklyn (NY)

$20,952

$24,000

$53,900

#16
Concordia University - Chicago

River Forest (IL)

River Forest (IL)

$9,378

$30,217

$53,800

#17
Seton Hall University

South Orange (NJ)

South Orange (NJ)

$26,018

$47,762

$53,700

#18
California State University-San Bernardino

San Bernardino (CA)

San Bernardino (CA)

$18,151

$38,900

$52,600

#19
Houston Christian University

Houston (TX)

Houston (TX)

$13,400

Not Reported

$52,600

#20
California Lutheran University Thousand Oaks (CA)

(and 2 others)

Thousand Oaks (CA)

(and 2 others)

$20,600

$51,250

$52,400

#21
Texas A&M International University

Laredo (TX)

Laredo (TX)

$15,405

$28,125

$52,300

#22
University of West Alabama

Livingston (AL)

Livingston (AL)

$13,546

$34,166

$51,600

#23
Loyola Marymount University

Los Angeles (CA)

Los Angeles (CA)

$19,922

$67,771

$51,600

#24
California State University - Northridge

Northridge (CA)

Northridge (CA)

$17,981

$35,397

$51,300

#25
University of Houston - Clear Lake

Houston (TX)

Houston (TX)

$18,990

$40,134

$51,300
2020 Best Colleges Highlights