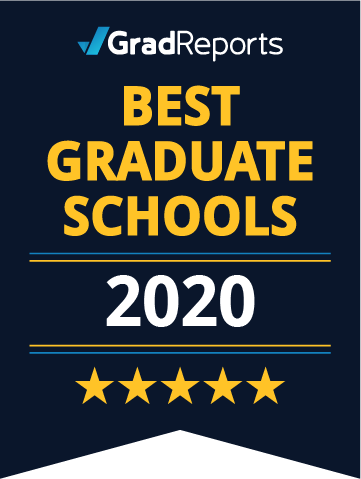 25 Best Master's in Curriculum & Instruction 2020
The 25 schools on this list offer the top Master's Degrees in Curriculum & Instruction, based on median salary one year out of college. Concordia University-Irvine is ranked #1 with a salary of $82,700. Graduates of Western Governors University had the lowest median debt on the list at $11,543, while graduates of Olivet Nazarene University had the second lowest debt, with a median of $13,378. The range of median salaries for the top 25 schools is $50,200-$82,700.
Tuition, median salaries, and median debt were reported by the U.S. Department of Education in November 2019. View our methodology for more details about these rankings or read more about the top-ranked schools.
Salary and debt data reported by the U.S. Department of Education
Salary and debt data reported by the U.S. Department of Education
Rank
School

Annual Tuition

Median Debt

Median Salary

#1
Concordia University - Irvine

Irvine (CA)

Irvine (CA)

$7,953

$20,500

$82,700

#2
Teachers College at Columbia University

New York (NY)

New York (NY)

$41,736

$50,321

$70,500

#3
McDaniel College

Westminster (MD)

Westminster (MD)

$9,280

Not Reported

$59,500

#4
Buena Vista University

Storm Lake (IA)

Storm Lake (IA)

$9,594

$20,500

$57,700

#5
Fitchburg State University

Fitchburg (MA)

Fitchburg (MA)

$5,742

Not Reported

$56,400

#6
Concordia University - Chicago

River Forest (IL)

River Forest (IL)

$9,180

$15,045

$54,800

#7
City University of Seattle

Seattle (WA)

Seattle (WA)

$11,430

$41,000

$54,600

#8
University of St. Francis

Joliet (IL)

Joliet (IL)

$13,839

$13,497

$54,400

#9
Olivet Nazarene University Bourbonnais (IL)

(and 1 other)

Bourbonnais (IL)

(and 1 other)

$13,420

$13,378

$53,900

#10
George Mason University

Fairfax (VA)

Fairfax (VA)

$36,960

$30,750

$53,400

#11
Portland State University

Portland (OR)

Portland (OR)

$19,347

$26,312

$53,200

#12
University of the Pacific

Stockton (CA)

Stockton (CA)

$49,374

$20,500

$53,100

#13
University of Wisconsin - Oshkosh

Oshkosh (WI)

Oshkosh (WI)

$18,341

$15,853

$53,000

#14
St. Catherine University

Saint Paul (MN)

Saint Paul (MN)

$16,408

$18,650

$52,700

#15
National Louis University

Chicago (IL)

Chicago (IL)

$12,096

$20,500

$52,700

#16
University of Nevada at Las Vegas

Las Vegas (NV)

Las Vegas (NV)

$21,209

$20,681

$52,700

#17
University of Maryland - College Park

College Park (MD)

College Park (MD)

$30,885

$33,097

$52,100

#18
University of Houston

Houston (TX)

Houston (TX)

$18,748

$37,104

$52,100

#19
University of Colorado Denver

Denver (CO)

Denver (CO)

$23,873

$30,942

$51,300

#20
Augusta University

Augusta (GA)

Augusta (GA)

$20,712

$32,000

$51,000

#21
Nova Southeastern University

Fort Lauderdale (FL)

Fort Lauderdale (FL)

$21,206

$52,250

$51,000

#22
Southern New Hampshire University Online

Manchester (NH)

Manchester (NH)

$11,286

$31,321

$50,600

#23
Western Governors University

Salt Lake City (UT)

Salt Lake City (UT)

$7,790

$11,543

$50,400

#24
Texas A&M University - Commerce

Commerce (TX)

Commerce (TX)

$14,180

$19,445

$50,200

#25
The University of Texas at Arlington

Arlington (TX)

Arlington (TX)

$22,980

$20,500

$50,100
2020 Best Colleges Highlights