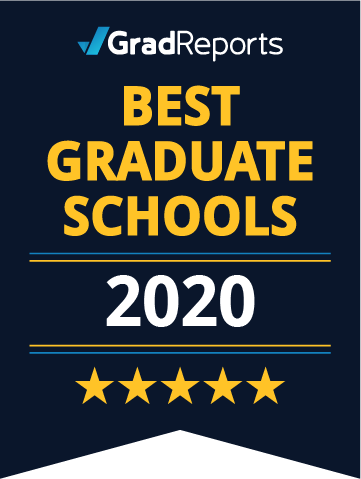 25 Best Master's in Education Degrees 2020
We ranked the top 25 schools by median salary one year after graduation for students with a Master's Degree in Education. With a median starting salary of $72,100, California State University-Dominguez Hills tops the list. California State University-Bakersfield offers the lowest median debt, at $13,667. Students who graduated with a Master's Degree in Education from one of these schools had median starting salaries between $56,500 and $72,100.
Tuition, median salaries, and median debt were reported by the U.S. Department of Education in November 2019. View our methodology for more details about these rankings or read more about the top-ranked schools.
Salary and debt data reported by the U.S. Department of Education
Salary and debt data reported by the U.S. Department of Education
Rank
School

Annual Tuition

Median Debt

Median Salary

#1
California State University - Dominguez Hills

Carson (CA)

Carson (CA)

$17,884

$20,500

$72,100

#2
University of San Diego

San Diego (CA)

San Diego (CA)

$27,762

$31,706

$69,300

#3
University of Massachusetts Global

Multiple Locations

Multiple Locations

$12,320

$20,735

$68,900

#4
California State University - Bakersfield

Bakersfield (CA)

Bakersfield (CA)

$18,357

$13,667

$65,500

#5
University of Michigan - Flint

Flint (MI)

Flint (MI)

$17,523

$40,544

$64,100

#6
California State Polytechnic University-Pomona

Pomona (CA)

Pomona (CA)

$18,334

$20,500

$62,700

#7
California State University - East Bay

Hayward (CA)

Hayward (CA)

$17,938

$20,500

$62,400

#8
Stanford University

Stanford (CA)

Stanford (CA)

$53,151

$27,840

$62,000

#9
California State University Monterey Bay

Seaside (CA)

Seaside (CA)

$18,081

Not Reported

$61,600

#10
Point Loma Nazarene University

San Diego (CA)

San Diego (CA)

$11,880

$36,590

$60,500

#11
Sonoma State University

Rohnert Park (CA)

Rohnert Park (CA)

$18,818

$26,034

$59,700

#12
California State University-Los Angeles

Los Angeles (CA)

Los Angeles (CA)

$17,706

$23,250

$59,600

#13
University of Washington - Seattle

Seattle (WA)

Seattle (WA)

$33,534

$32,198

$59,200

#14
Azusa Pacific University

Azusa (CA)

Azusa (CA)

$17,842

$41,000

$58,900

#15
California Baptist University

Riverside (CA)

Riverside (CA)

$13,560

$28,526

$58,700

#16
California State University - San Marcos

San Marcos (CA)

San Marcos (CA)

$18,655

$17,500

$58,500

#17
National University

La Jolla (CA)

La Jolla (CA)

$15,480

$31,075

$58,400

#18
California State University - Stanislaus

Turlock (CA)

Turlock (CA)

$18,480

$25,197

$58,300

#19
University of Saint Joseph - CT

West Hartford (CT)

West Hartford (CT)

$15,084

$16,374

$57,400

#20
University of California-Riverside

Riverside (CA)

Riverside (CA)

$28,686

$24,500

$57,300

#21
University of Wyoming

Laramie (WY)

Laramie (WY)

$16,009

$16,000

$57,100

#22
Southern Utah University

Cedar City (UT)

Cedar City (UT)

$24,548

$15,901

$57,000

#23
Western Connecticut State University

Danbury (CT)

Danbury (CT)

$25,546

Not Reported

$56,900

#24
Heritage University

Toppenish (WA)

Toppenish (WA)

$9,476

$28,931

$56,500

#25
St. Peter's University

Jersey City (NJ)

Jersey City (NJ)

$21,246

$38,036

$55,500
2020 Best Colleges Highlights